Truffles are one of those fine foods you'll have to try at least once in your life. But don't get confused! These have nothing to do with chocolate. Truffles are  subterranean fungi grown in calcareous soils near the roots of broadleaved trees such as oak or hazelnut. Truffles are basically considered a form of mushroom. However, there are some remarkable differences between these two. Truffles grow underground while mushrooms typically grow above ground. Plus, edible Truffles don't taste much like any traditional mushroom, even if both share a certain tier of earthy flavor.
Truffles are primarily found in Italy or in similar Mediterranean climates around the world. They're mostly produced in concentrated areas around the world, including France, Italy, New Zealand, China, North Africa, the Middle East, and the Pacific Northwest.Because of its spore-bearing body and  grow best in moist environments and after a rain.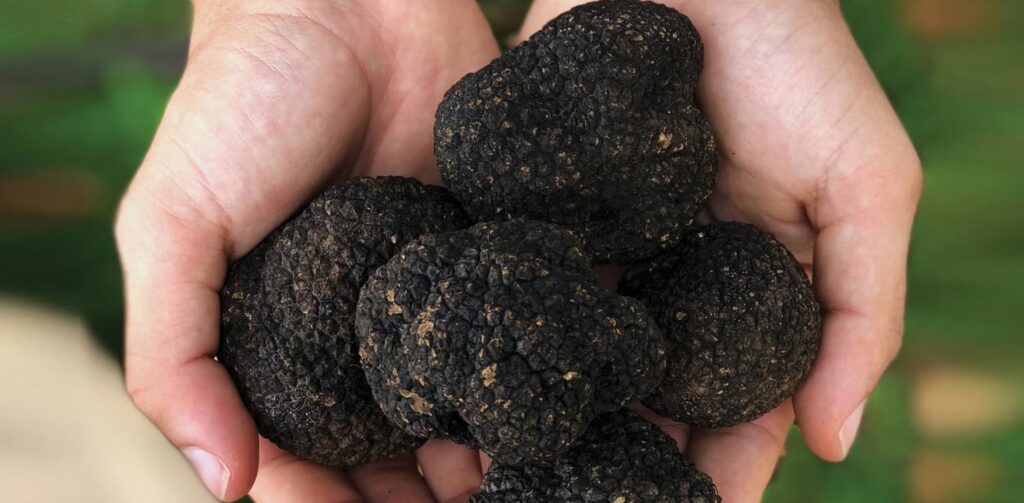 There are several species of Truffles but the most common edible varieties are black truffles or white truffles. Black Truffles tend to have rough and somewhat granular exteriors, resembling solid clumps of dirt or even lumpy poop. Their insides are far more fetching by comparison, looking almost like wagyu beef. White Truffles tend to resemble a rough-skinned potato on the outside. On the inside, they exhibit the kind of marbled mushroom quality that you find in Black Truffles, albeit in a slightly different form.
And how does Truffles taste? you'd be surprised how mild yet complex they are fresh. Even though each has its own unique flavor, these subterranean fungi taste earthy, musky, floral, and exotic. Some describe it as being nutty, earthy, woody, mushroomy, and even a little chocolatey.
Besides having an exotic taste, Truffles are also recognized for being expensive. But there's a reason. Truffles have a high price because nobody has been able to cultivate them. They are only found in the wild and are very seasonal, so you can find different varieties of truffles at all times of the year depending on the growing location. 
Now, you may be wondering, how to serve Truffles? There are many ways of using it, such as fresh, honey, sauces and creams or oils. Next you'll find two recipe ideas to try Truffles on your daily menu or some special occasion. 
Pasta with Robiola and Truffles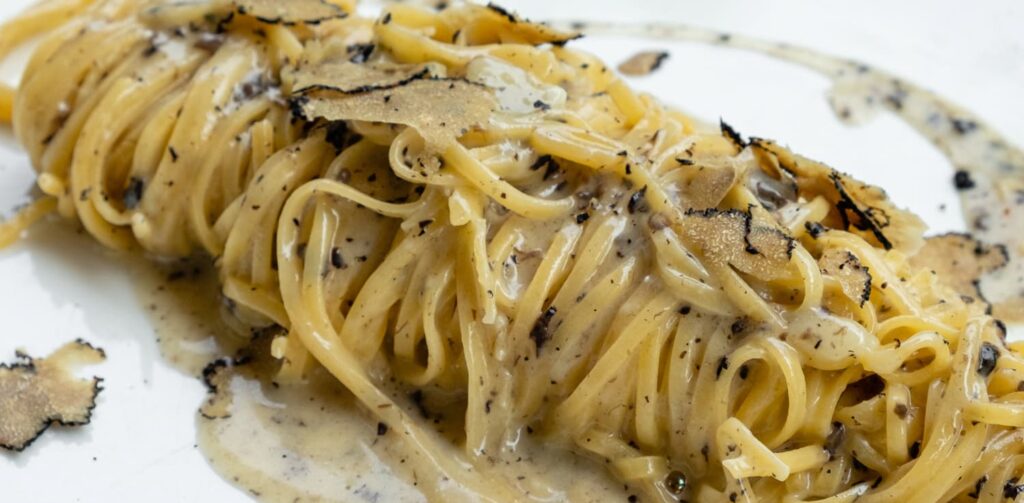 Ingredients
4 tablespoons salted butter
8 ounces dried egg fettuccine or tagliatelle
8 ounces rocchetta cheese
Salt and freshly ground pepper
1 medium fresh white or black truffle peeled and sliced
Bring a large pot of salted water to a boil. In a small saucepan, melt the butter. Cook over moderate heat until the milk solids turn a rich brown and the butter smells nutty, about 6 minutes. Pour the butter into a bowl.Cook the pasta in the boiling water until al dente. Drain the pasta, reserving 1/2 cup of the cooking water. Return the pasta to the pot. Add the reserved water and the browned butter and toss with 2 forks. Add the cheese and toss until it begins to melt; season with salt and pepper. Transfer the pasta to warmed bowls, shave the truffle on top and serve right away. 
Truffled parsnip & parmesan bruschetta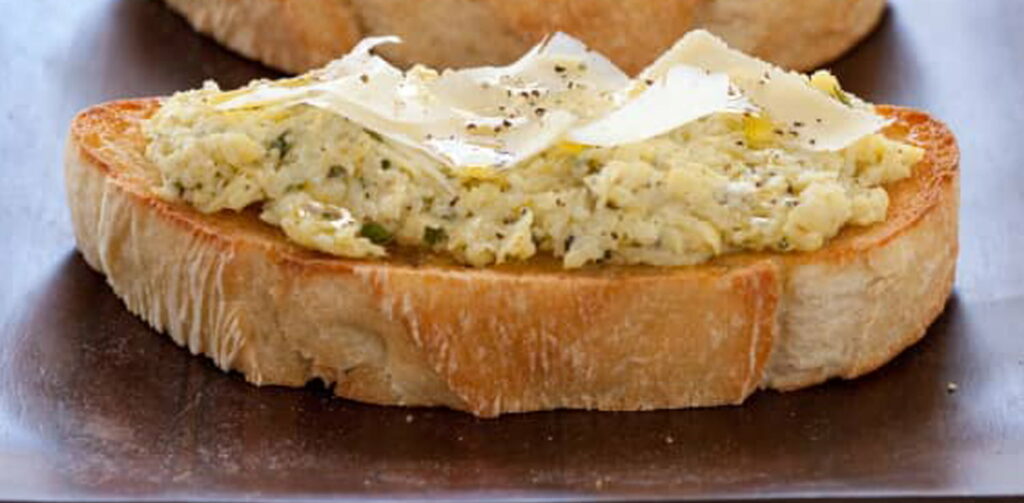 Ingredients
1 mini ciabatta or panini roll, cut into 12 slices
3 large parsnips , halved and quartered, cored and cut into 1cm cubes
50g parmesan cheese
1 garlic clove 
50g butter
3 tsp truffle oil
handful rocket leaves
Heat a griddle pan and toast the bread for about 2 mins on each side until golden and marked. Rub the cut side of the garlic clove over each piece. Heat the butter in a large frying pan. Add the parsnips, season with sea salt and freshly ground black pepper, then cook over a medium heat, shaking regularly until golden and softened, about 20 mins. Add a splash of water if you need to. Remove from the heat and whizz to a purée in a food processor with both of the oils. Season to taste. Set aside at room temperature if serving on the day. Can be chilled up to two days ahead.To serve, top the toasts with the truffled parsnip mix (it should be room temperature), scatter with rocket leaves and parmesan shavings, then drizzle with a little more truffle oil.
Before cooking, keep in mind the best way to store fresh Truffles is keeping them in the refrigerator for 1-3 weeks. Wrap them gently in a paper towel and then store in a glass jar of food storage container in the fridge. Change the paper towel every few days to prevent molding and you'll have fresh Truffles at home.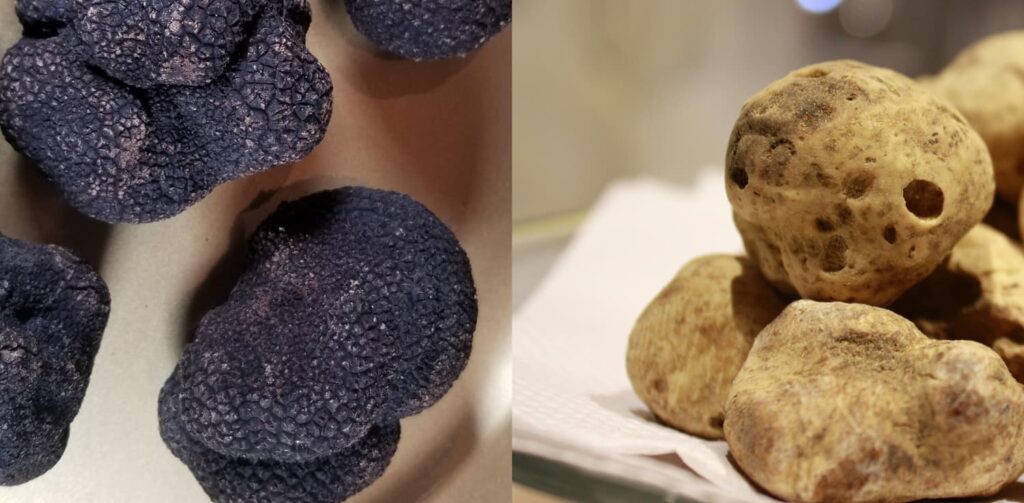 Congrats! Now you know all the basics of Truffles! So, where to buy? When getting fine foods always go for reputable stores such as House of Caviar. We have the greatest selection of Truffles and its derivatives, Caviar, Seafood, and much more! Visit our online store and discover everything we have for you!