What is the best match with smoked salmon? Do you try to pair smoked salmon with wine or other drinks? In this blog, you will find the best pairing and combinations to eat smoked salmon like a true cooking lover. 
First of all, you need to know What smoked salmon is?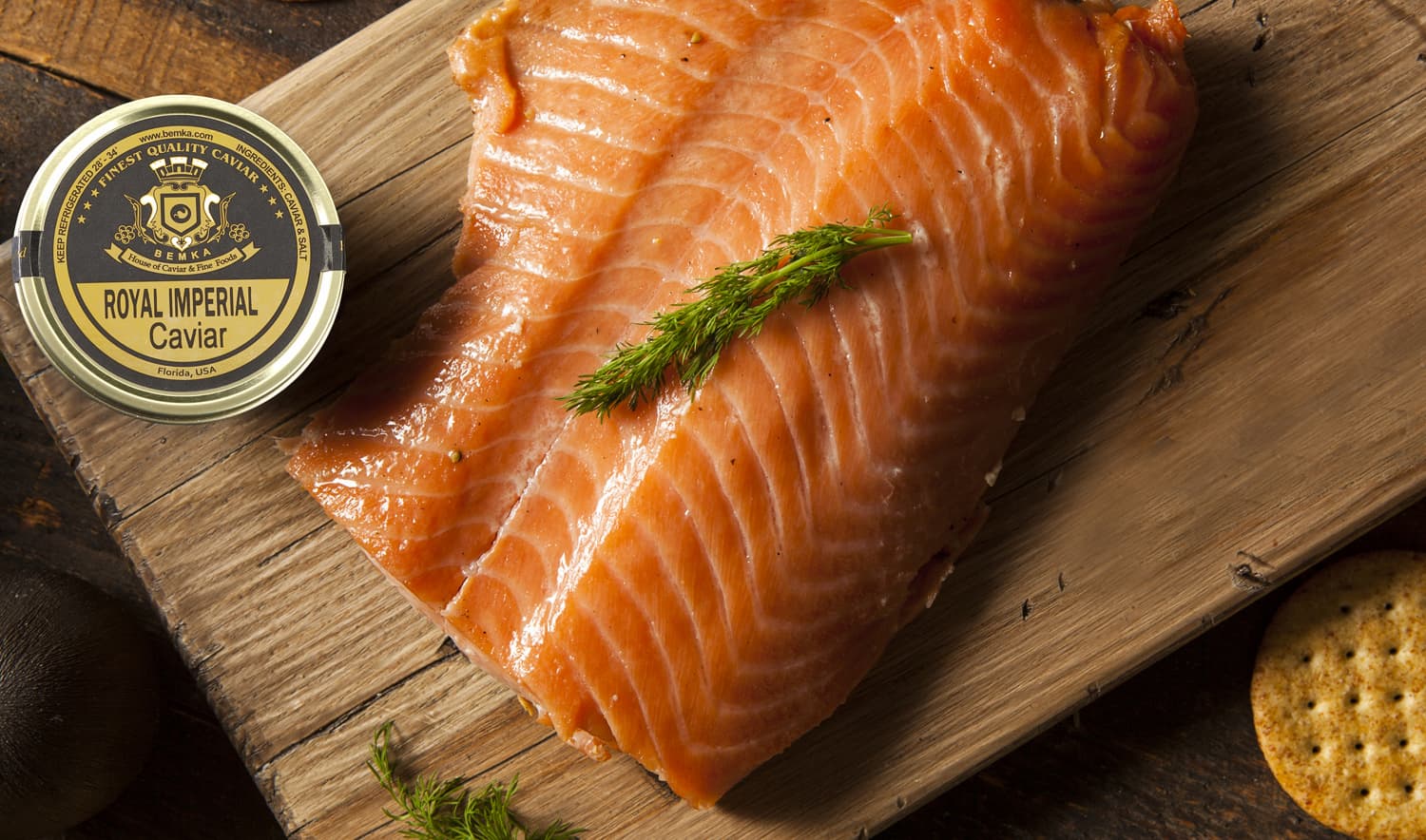 Smoked salmon is a product that is achieved by exposing the salmon to smoke, under special conditions, which allows it to be stored longer and has a different flavor. It comes in the form of large filets.
In House of Caviar we offer different types of Smoked Salmon, but today we want to talk about two types that are our favorites because the flavor and these finest qualities are ideal for pairing and enjoying the best time. 
1.Scottish reserve skinless smoked salmon: The finest quality Salmon is hand cured and naturally smoked using our authentic Scottish recipe. The superior quality of our Scotch reserve Smoked Salmon is ensured by the care in which only the very finest fresh Atlantic Salmon is selected. This luxury smoked salmon is ready to eat.
2. Nordic Smoked Salmon sliced skinless: Made in the USA from premium quality fresh sustainable Atlantic salmon. Traditionally dry cured with a blend of sea salt and brown sugar and cold smoked over oak wood chippings. Fully trimmed by hand, 100% dark meat removed, Skinless. A good source of Omega 3.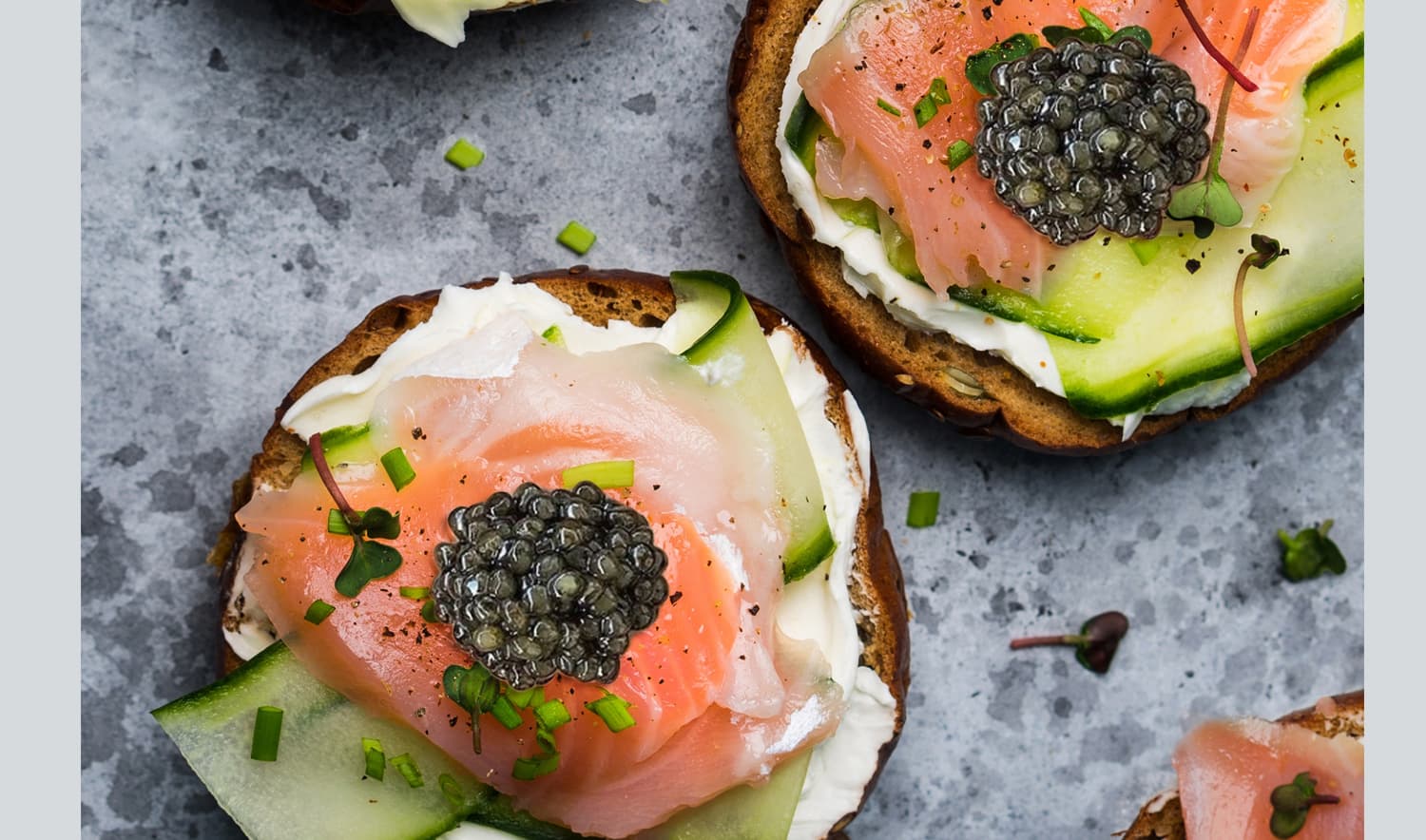 Serving suggestion: Always serve at ambient room temperature. Separate the slices and let the smoked salmon breathe – you'll be amazed how the flavor deepens and the silky texture improves! Buy scotch smoked salmon 3 to 4lb/piece at the price of  $84.00 and Nordic Smoked Salmon 2 to 2.5 lb at $72.00 in our store.
Now let's talk about the perfect match and pairing to eat smoked salmon. 
Smoked Salmon is delicious on its own. There is no need to mask the taste with other bold flavors, and anything that disguises it should be avoided. That being said, many accompaniments can be served alongside it, from cream cheese to capers, which will depend on whether it's being served at breakfast, lunch, or dinner.
now know our favorite 5 ways to serve smoked salmon, and the best flavors to pair it with. 
1. For breakfast or lunch, we recommended a chewy bagel smothered with cream cheese is the classic base layer for smoked salmon. A few twists of black pepper, and perhaps some capers, and you're in business.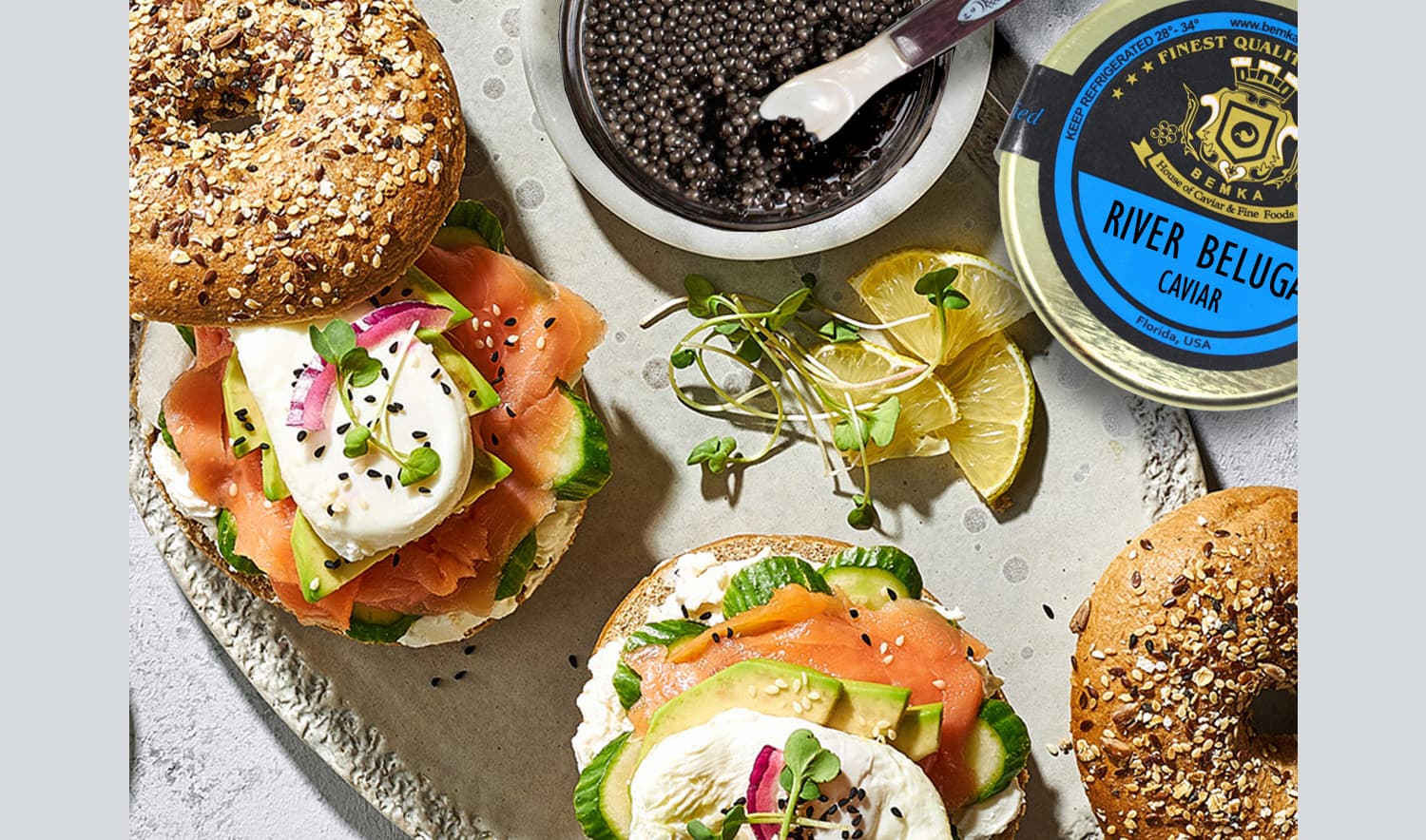 2.For a healthier brunch alternative, try the millennial staple of smashed avocado with a squeeze of lemon, served on seeded rye bread, beneath generous layers of smoked salmon. Not only is this meal highly 'Instagram-able', but it's packed with healthy fats and protein too. 
3.For an elegant and effortless starter, let the salmon speak for itself. Try folding some thin slices of smoked salmon onto each of your guests' plates, and serve simply with some seeded crackers or toasts with good quality butter. 
4.For your guests serve your smoked salmon with blinis, a little dollop of crème Fraiche, a pinch of chopped shallots and two or three capers are all it takes to turn a smoked salmon blini into a mouth-watering canapé.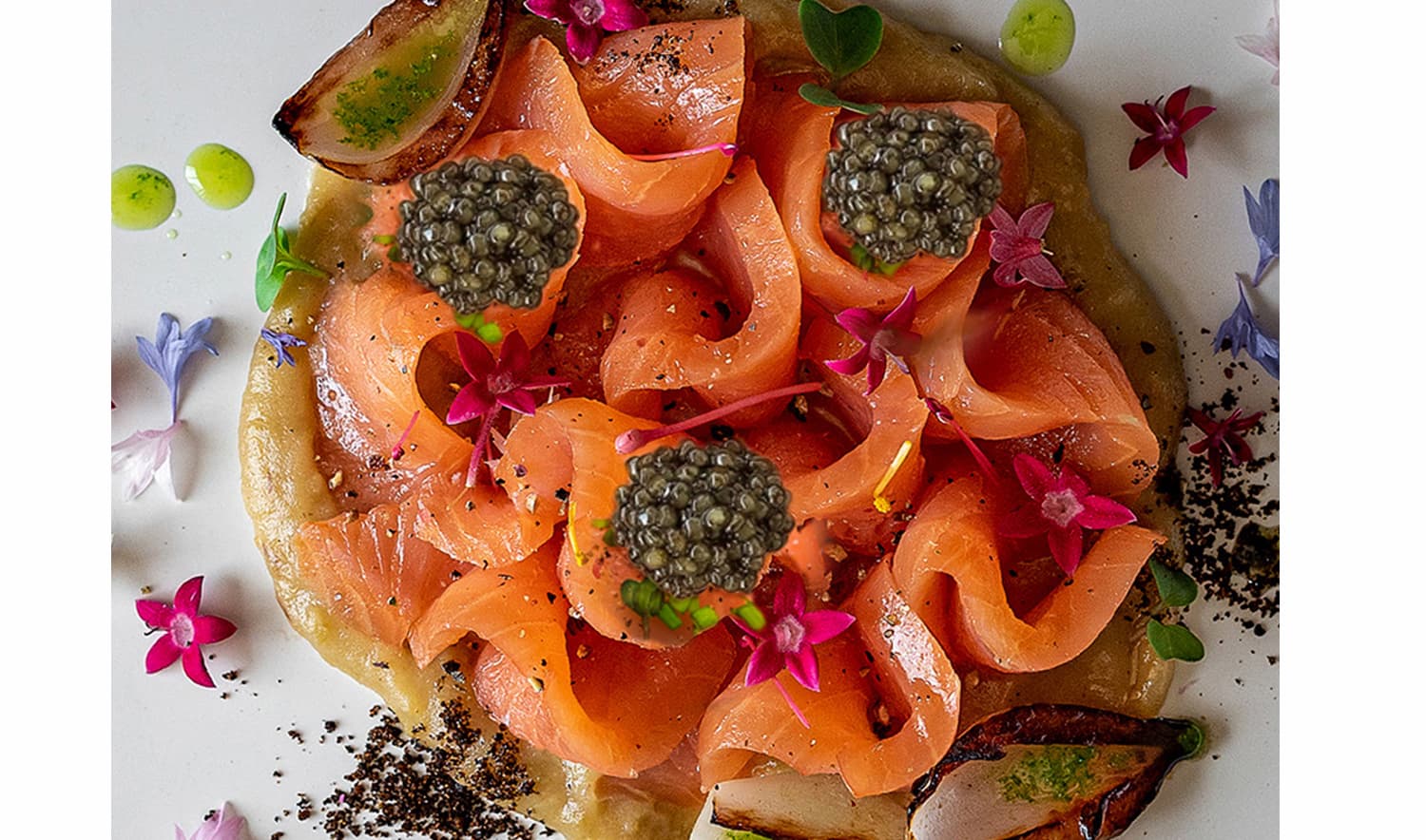 5.Wine is the best pairing drink to eat smoked salmon. You should try Chardonnay, Chenin blanc, or riesling. If you know more about the best wine pairing ideas, go to the next link and discover them. Click here!
Smoked salmon pairing options are not limited, and anyone can find one they like. If you're still unsure or want to get a specific expression the only you need is quality smoked salmon to enjoy as you want and with you want. 
If you decide that it is time to try and buy Smoked Salmon remember that in House of Caviar we offer the best seafood. Buy now in our store at the best price. Buy here!