Have you heard about the different types of truffles, what they are like, and their taste? Today we want to talk to you about Burgundy truffles, one of the most exquisite types of tuber uncinatum.
What are Burgundy Truffles?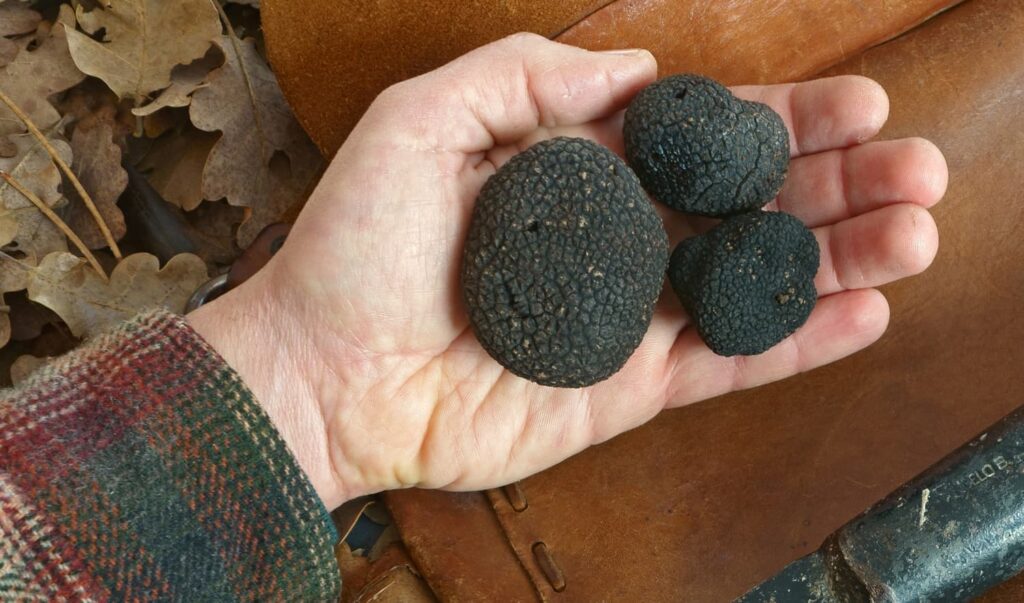 Burgundy truffles are the pearls of the fall season. As the seasons change from summer to fall, Burgundy truffles ripen along the roots of trees such as oak, poplar, chestnut, and hazel.
They are scientifically known as ´Tuber Uncinatum´, they received this name in France, and it is where they were discovered for the first time. Today, Burgundy truffles are growing in France, Italy, and Croatia and are harvested in these countries from September through November.
How do you identify burgundy truffles?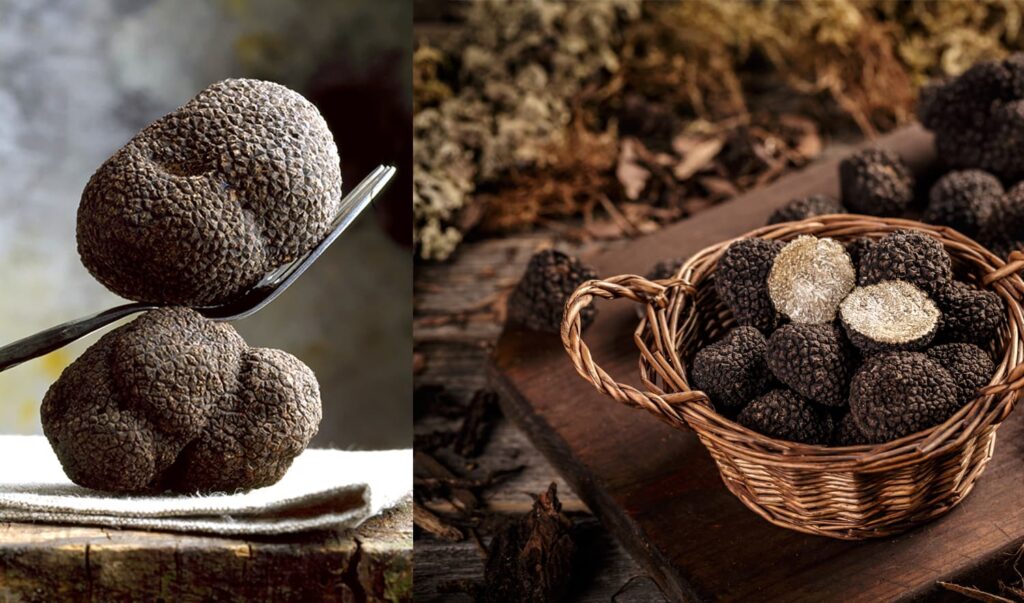 You can identify them by their appearance, smell, and taste. The Burgundy truffle has dark rough skin with large, diamond-shaped points, and light coffee-colored flesh veined with white. Burgundy truffles have a delicate, hazelnut-like aroma; they are not robustly flavored like the black winter truffle. These truffles also differ in their aromas and flavors. Burgundy truffles are usually more intense than their black summer truffle cousins. Their aromas are mild and earthy with roasted hazelnut notes.
Nutritional Value
Burgundy truffles are known to be a good source of vitamin C to boost the immune system. They are also good sources of phosphorus and calcium to strengthen bones and teeth. Another added benefit is that these truffles are known to contain numerous antioxidants to protect cells against free radical damage which can be beneficial to your health. The truffles also provide fiber to regulate the digestive tract and contain lower amounts of manganese, magnesium, and iron.
Storing/Serving Tips: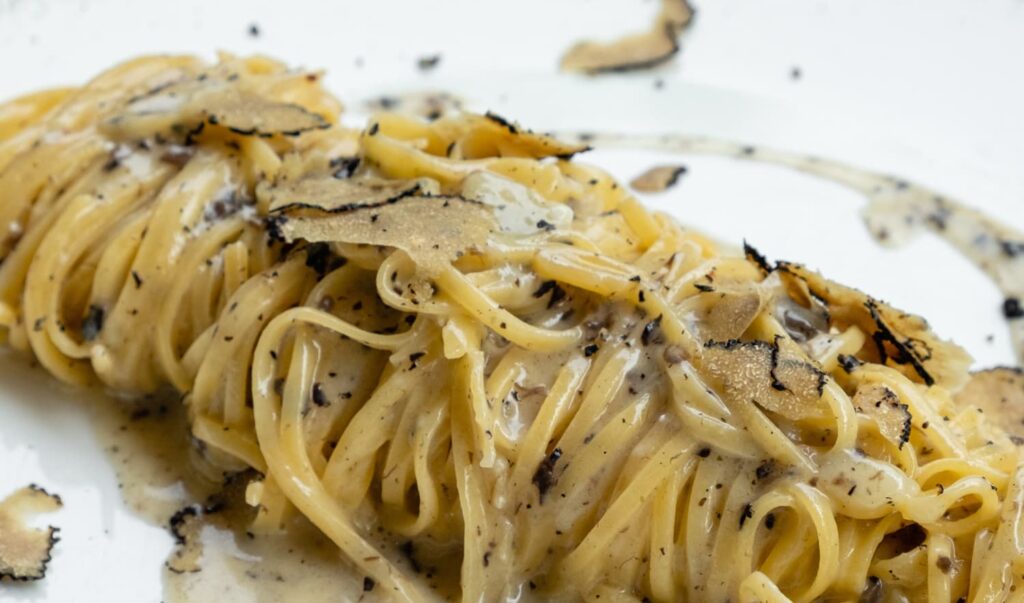 Once a fresh truffle is out of the ground, it doesn't keep long. To best preserve your truffle, wrap it in a paper towel, put it in an airtight plastic container, and set it in the refrigerator. Do not clean the truffle until you are ready to use it. 
With a lighter flavor than other truffles, the Burgundy truffle is best enjoyed fresh and grated or shaved over pasta, eggs, mashed potatoes, risotto, and other rice dishes. Finish a butter sauce with a few shavings before spooning it over a seared steak or duck breast. The heat from the cooked food is enough to release the mild truffle flavor.
Burgundy Truffle recipes
We bring you some delicious recipes to prepare at home, and of course, you can buy your Burgundy Truffles today at the best price with us!
1.Beef Carpaccio with Burgundy Truffles: This may be our favorite truffle recipe for Burgundy truffles. The nutty flavor of the Burgundy truffles goes very well with the beef filet and pecorino cheese. The black truffle oil boosts this dish's truffle flavor–don't skip it! Read the entire recipe here! 
2.Burgundy truffles with Cognac: This recipe includes chicken and pork, a combination of meats, and burgundy truffles that you will surely love, and without a doubt the secret to making it unique is cognac. Click here and check out this recipe right now.
Remember that you can get some of these ingredients from us, and don't forget to bring your fresh truffles, the best on the market, and at an irresistible price. Buy now here!     
We also invite you to discover our products in SALE, take advantage of all our discounts now!