Caviar is worldwide considered as diamonds are in jewelry: a top delicacy. Caviar has a sensuously rich taste and texture that is prized by the most discerning eaters. Today House of Caviar will tell you which are  the best types of Caviar to try, and the best of all, They're all available!. First, Beluga Caviar is an undisputed winner. Caviar from the Beluga sturgeon, which swims in the pollution-free waters of the Caspian Sea, is widely recognized as the best, most flavorful kind of Caviar.  Unfortunately, overfishing has endangered Beluga sturgeon and Beluga Caviar can no longer be imported to the United States but there's still good news. If you're not giving up on trying Beluga Caviar, you can find Beluga Hybrid, a sustainable option for the Beluga fish.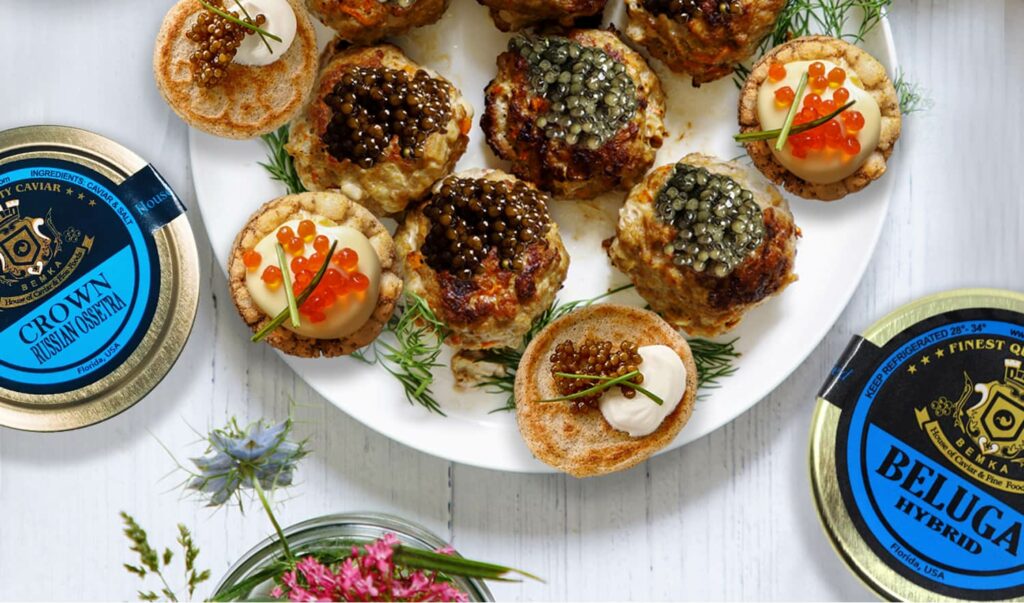 Second, there's Osetra Caviar. This is without a doubt one of the most popular types of Caviar from the Caspian Sea. Third, Kaluga Caviar, which is also known as "River Beluga" and the list goes on with the ones harvested in the U.S. Although Caviar is originally from the Caspian Sea, the overfishing and legal restrictions due to its high demand lead the sturgeons to endanger. As an effect , there was a resurgence in the demand for American Caviar and Farm Caviar.  Caviar producers in America are meeting the demand while simultaneously making an effort to develop more self-sustaining production systems. So, you should know there are two large categories of Caviar: Imported and Domestic. Imported is the one original and farmed in Europe and Domestic is the one produced in the U.S. 
When looking for a great option of  Caviar, there are some factors that distinguish the best ones. Top quality Caviars are lightly salted, prepared in the true "Malossol" manner. Caviar should never have a strong or overpowering "fishy" odor. Instead, quality Caviar has a subtle essence of the ocean. Also, Caviar eggs should be distinctly separate globes, with a firm, lustrous appearance. They should pop in the mouth, releasing a buttery, nutty flavor that flows over the tongue. And Caviar never, ever is colored with artificial tints.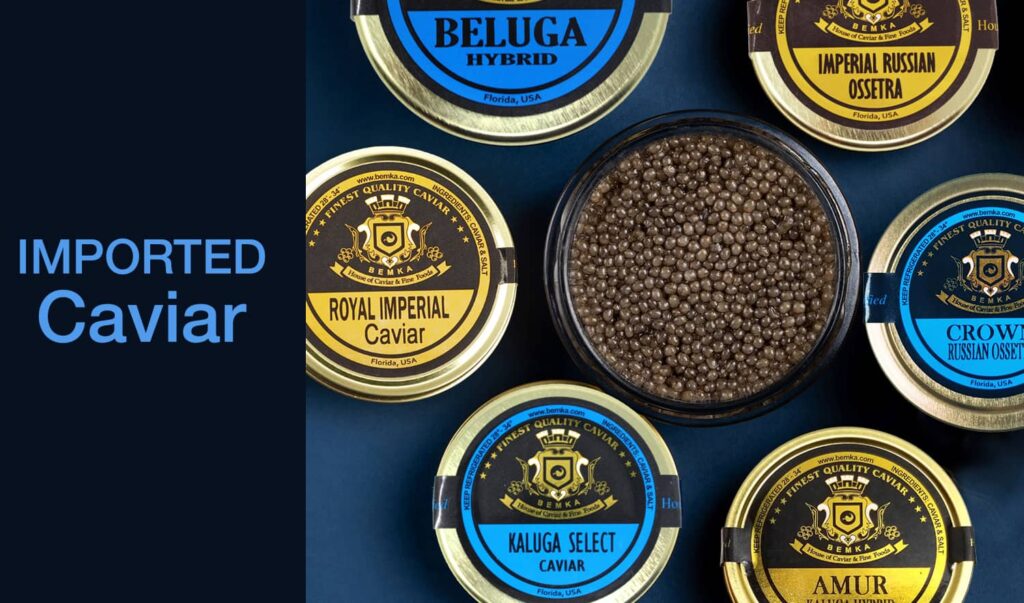 Now you know some basics on which types of Caviar you should try, its categories and what to keep in mind when looking for a high quality Caviar. House of Caviar shares with you a list of Caviar and its products that you should try and don't want to miss! 
Osetra Caviar 
It is known to be one of the finest Caviar on the planet alongside Beluga Caviar and Sevruga Caviar and by some it is the best Caviar in the world. It ranges from golden to brown and combines with pasta, poultry, and seafood. This type of Caviar is said to have the most incredible variety in flavor, size, and color. These roe range in color from golden to brown and are known to combine with pasta, poultry, and shellfish. These are all the types of Osetra Caviar you can find in our online store: 
Kaluga Caviar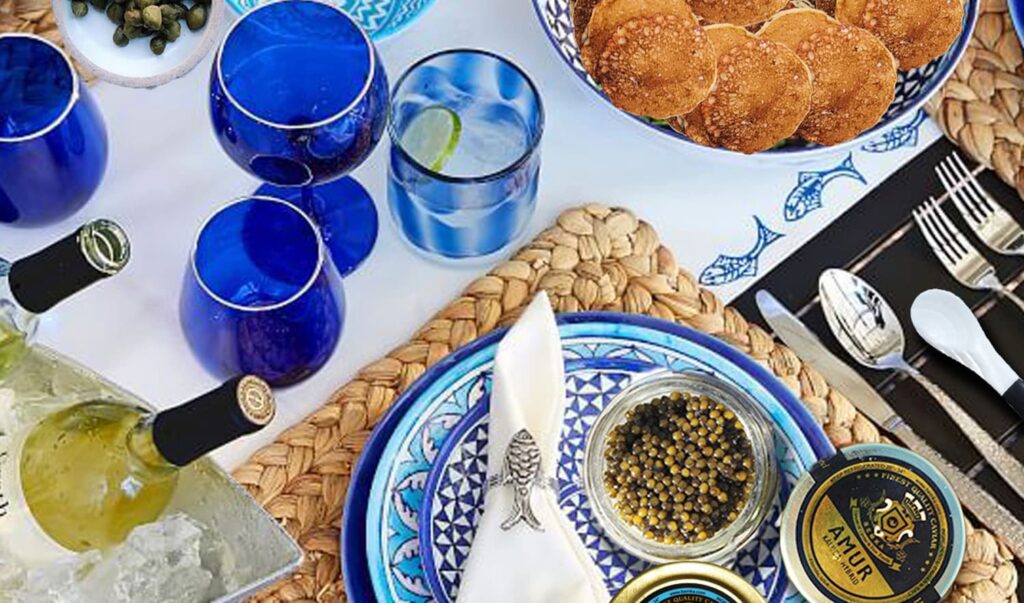 This type is considered to be the world's largest freshwater sturgeon. The texture of the Kaluga roe is firm and smooth with an earthy, buttery flavor and a mildly salty overtone. Try one of these two options available in House Of Caviar: 
Paddlefish Caviar  
Paddlefish Caviar is considered a cousin to the Caspian Sevruga, since it is comparable in taste, color and size to that of Caspian Sevruga Caviar. Paddlefish Caviar is wildly popular among chefs and epicureans, and is typically served on canapes or blinis with creme fraiche, or even as a garnish. Get yours by clicking here! 
Salmon Roe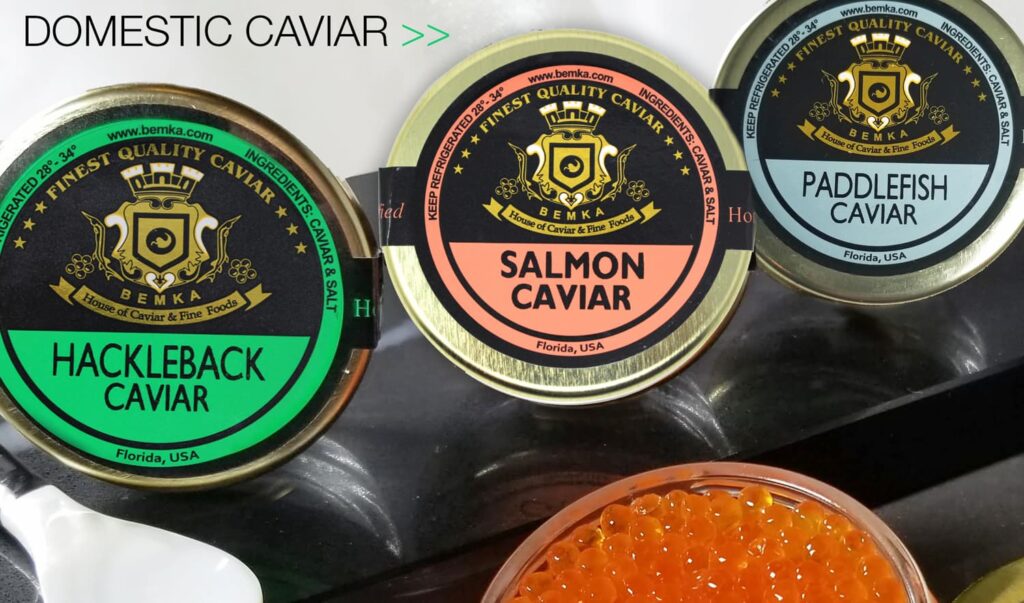 Known as the "Red Caviar" Salmon roe are basically the eggs of salmon. Salmon eggs are red-orange in color and provide many of the same healthy vitamins and minerals as eating fish meat. This is a great option for those occasions when you're on a low budget but still want to impress your guests. Buy Salmon Roe by clicking this link. 
Which one is your favorite so far? Remember you can pair any of these types of Caviar piled on blini or on toast points or plain bread. Some of the accompaniments you can use at home include melted butter, minced green onions, finely chopped hard-cooked eggs, sour cream or creme fraiche, and lemon wedges.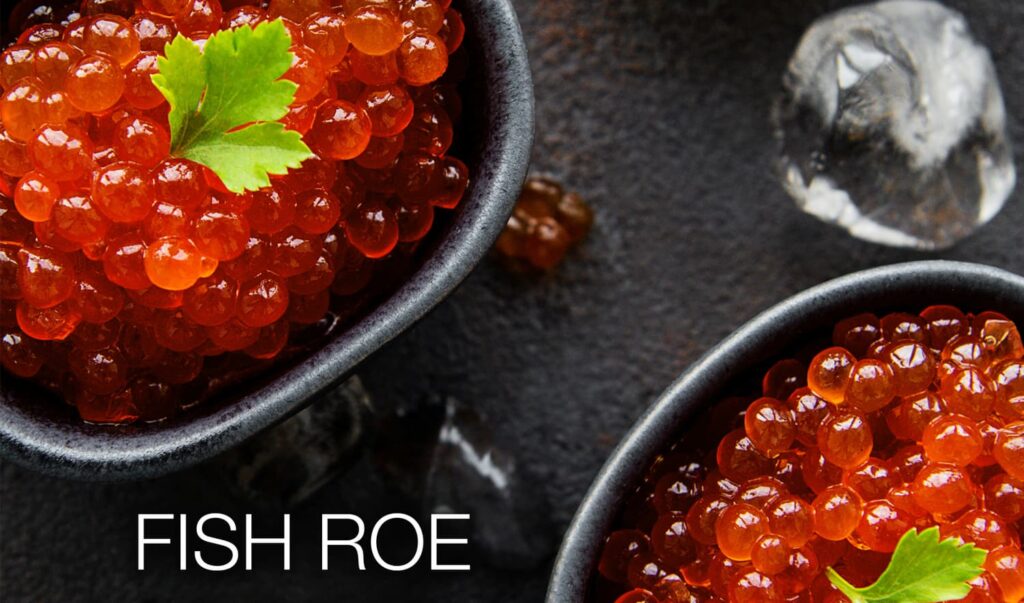 And the last step, where to buy it?  Internet makes everything easier and closer to us. And that includes Caviar! If you buy online, shop at a reputable source who is committed to offer high quality Caviar. And good for you! You're in the House of Caviar. Check our online store and find all the products we have for you. Imported and Domestic Caviar and also, seafood, meats, specialties and gifts. Come and visit us, we'll be looking forward to seeing you!