In Russia, in the '70s, it was widespread to have toast or blinis with caviar for breakfast every day. It was not as luxurious a product as it is now. The supply was very abundant and was sold in large mason jars from the Caspian Sea. It was part of the diet of the Russians, thanks to the excellent properties that caviar has. 
Today this has changed. The high prices that caviar has reached during the last decades have caused overexploitation. Which has caused the sturgeon population to have been reduced considerably, and their fishing has been prohibited. Thus, nowadays, it is only allowed to sell caviar from fishing farms or fish farms. 
 The truth is that, as a delicatessen for the wealthiest families, caviar is often found on the stages of Shakespeare's plays, at high-society banquets in Balzac's and Tolstoy's novels. Along with foie gras, saffron, or black truffle, caviar has become one of the Western cuisine's most appreciated delicacies.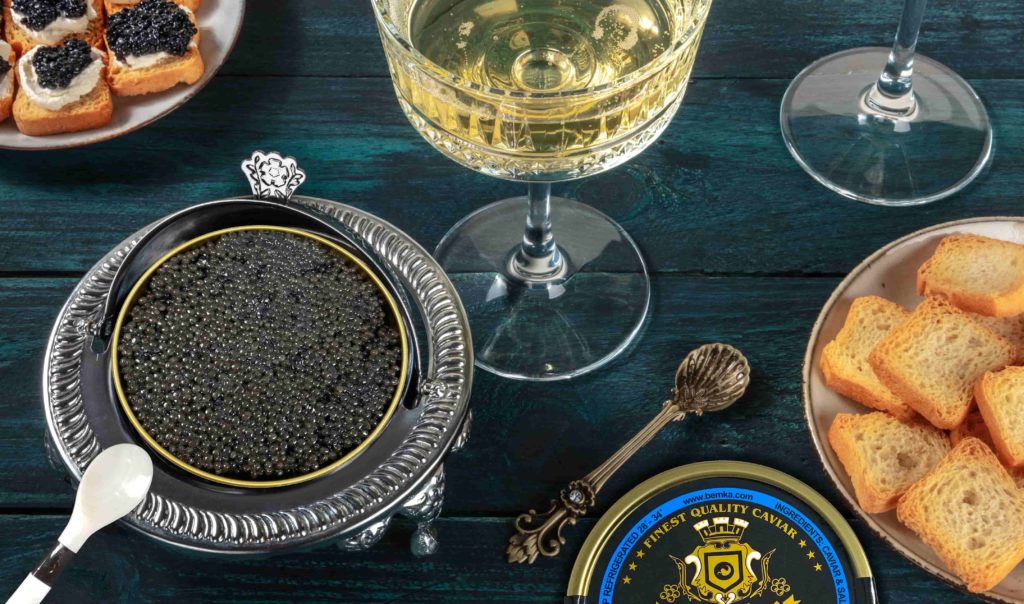 In this blog, we tell you where to buy high-quality caviar and caviar types that you can find in the market.
Where to buy Caviar?
Of course, we will tell you about our House of Caviar store.
Do you want to know about us? We are a company with offices in Belgium, the Netherlands, and the United States. We have been supplying 5-star hotels and restaurants along with cruise lines and excellent gourmet shops since 1984. We also import Caspian caviar and farmed caviar, as well as exceptional international foods.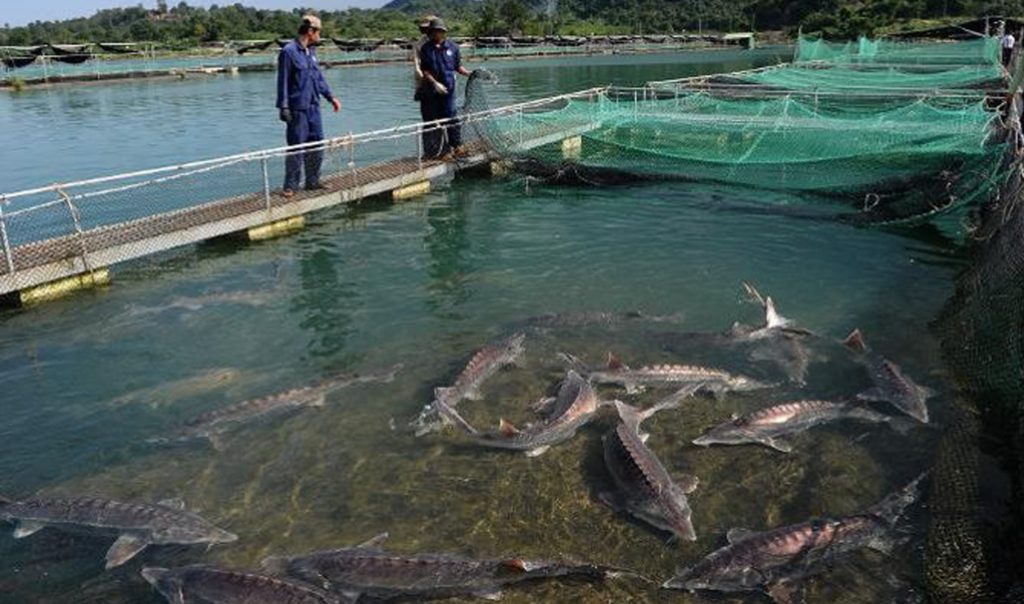 At House of Caviar, we have managed to select, prepare and rigorously package one of the most beautiful foods that exist, Iranian caviar. Other excellent Caviars that we offer are Caspian Caviar, Italian Caviar, and American Caviar. We also provide the exquisite roe or Salmon caviar, White Fish caviar, Flying Fish caviar, and Trout Caviar.
Our professionals select our caviar, then packed with ice and shipped with priority overnight to your order location and guaranteed to arrive fresh. Of course, you will taste excellent quality caviar.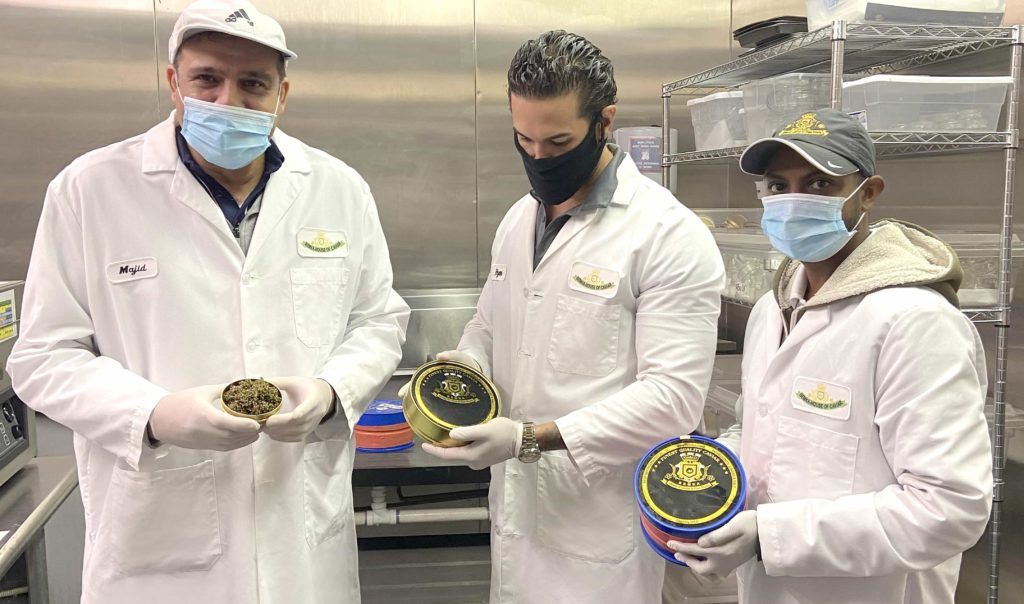 What type of caviar should I buy?
We will now talk about four types of caviar that are very popular and that you can find in House of Caviar, of good quality and at a reasonable price.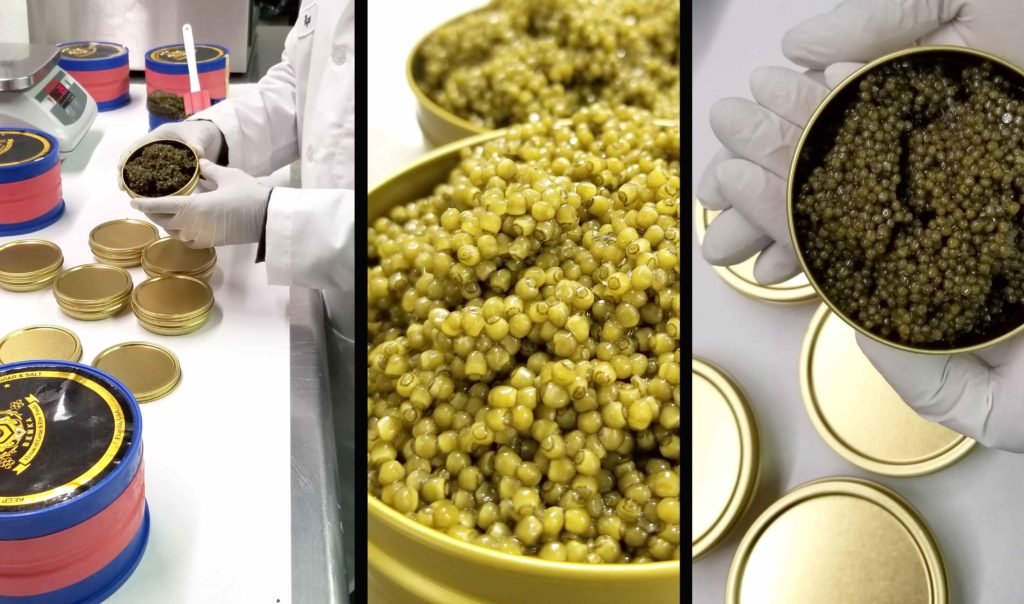 Beluga caviar: 
Beluga sturgeon caviar is one of the best caviar. The beluga sturgeon is a fish that can reach 140 years of age, measure 6 meters long, and weigh between 40 and 300 kilos. 
This fish is native to the Caspian, Azov, Black, and Adriatic Sea. The female reaches sexual maturity between 18 and 20 years before producing roe. 
Its pearls can be 3-4 millimeters in size; they have a very soft, smooth, and buttery texture. Its color varies from greyish to dark gray. The best caviar is the one with the most extensive and lighter colored roe. A variety of this caviar is the soul caviar (light yellow) from the albino beluga sturgeon, being very rare.
Osetra Caviar
The osetra sturgeon can reach 60 years of age, measure 2 meters, and weigh between 40 and 130 kilos. It reaches sexual maturity between 12 and 15 years. The pearls' size is slightly smaller than the beluga (between 2.5 and 3 millimeters in diameter). Its colors range from gray (Osetra caviar) to amber (Osetra Imperial caviar).
Most of the sturgeon-raising fish farms in Russia are concentrated on osetra sturgeon.
Sevruga Caviar
This fish lives an average of 30 years, reaches 1 meter and a half, and weighs 30-40 kilos. Native to the Caspian Sea. It is the most widespread so that around half of caviar production is obtained from sevruga sturgeon. Its caviar is smaller. For this reason, it is cheaper than the previous ones. Its color is from light gray to dark gray.
Kaluga caviar
It is obtained from the Kaluga sturgeon, which comes from the Amur River basin in China. Its pearls are large and soft, with brown tones and a buttery texture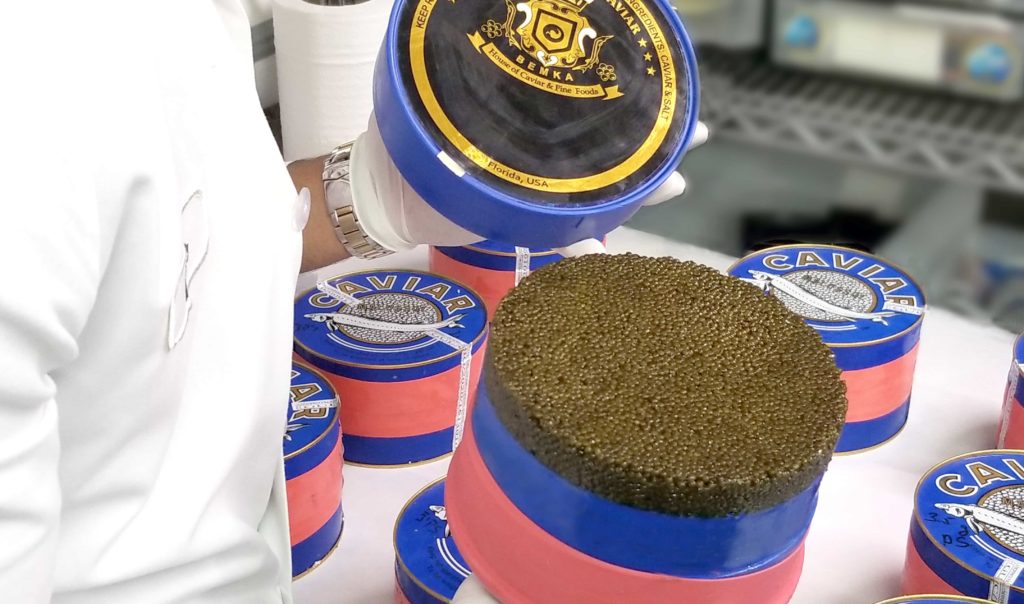 House of Caviar & Fine Foods is the best direct source. For over 30 years, caviar has been our business and our duty to bring the best quality and freshest products to your table. We guarantee 100% satisfaction, so you can buy caviar online with us today with the utmost confidence you are getting only the best quality caviar available. 
In addition to caviar for your parties, you'll find at House of Caviar & Fine Foods other great products like Roe Fish, Foie Gras from France, truffles from Italy and France, prestigious Gift baskets, and much more.
We are waiting for you on House of Caviar  for all of your specialty food needs!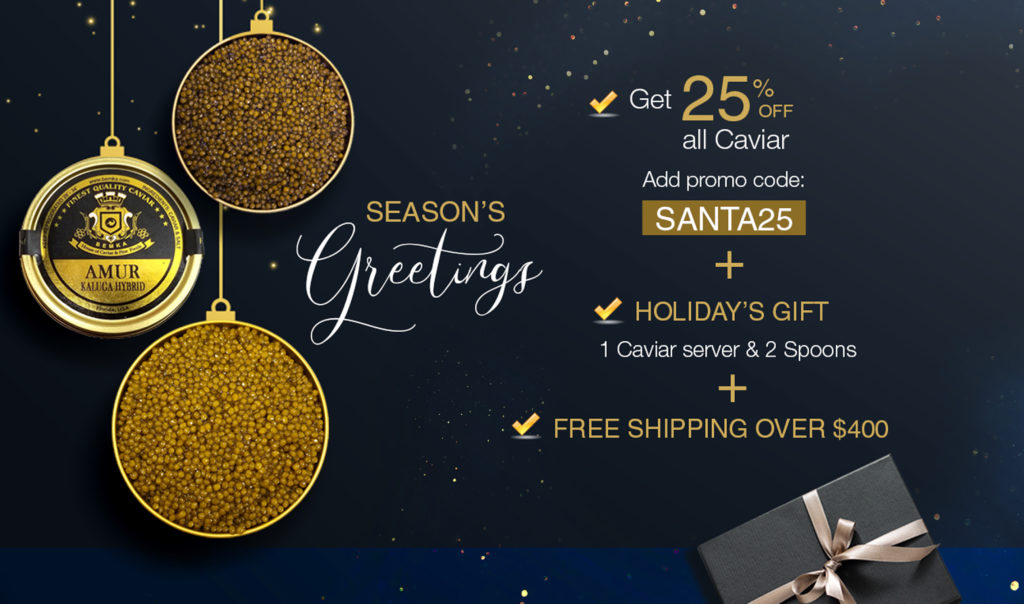 For this month, enjoy a special offer that we have for you. Visit our website and get this promotion.