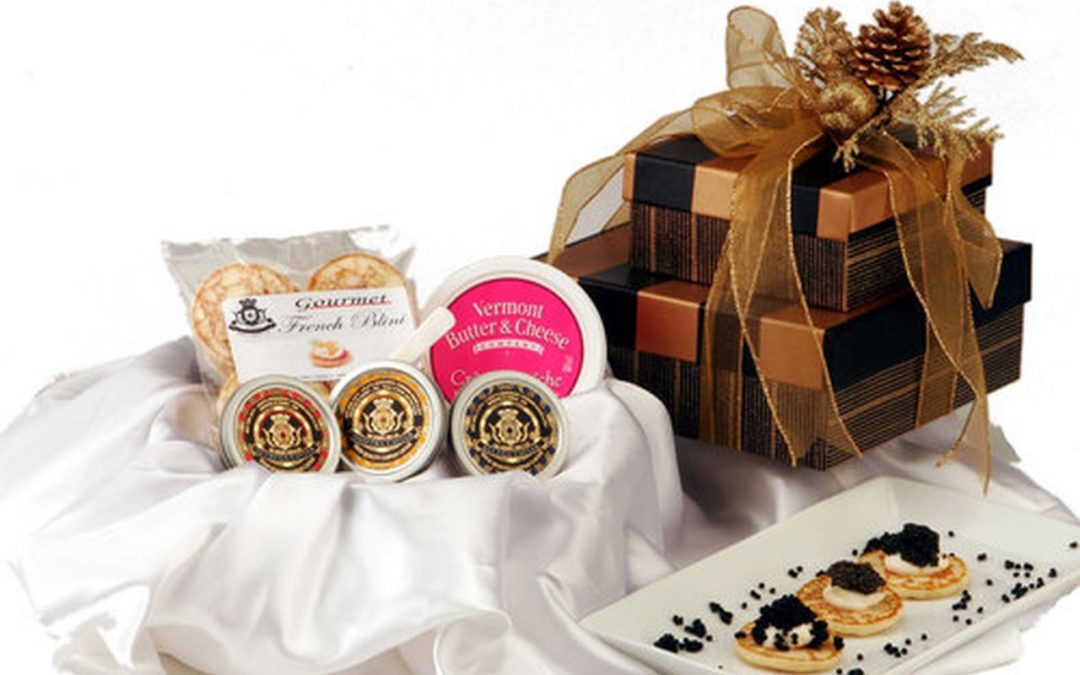 Appreciation for service on a corporate level takes center stage during the holiday season. For many companies, the time to plan for holiday gift giving is at least ninety days prior to year's end. Over the years, corporate gifting has become somewhat of an art form. As such, more conglomerates are recognizing the significance of corporate gift baskets that can be customized to create unique holiday gift baskets and provide a wonderful opportunity to say a tasteful thank you to their esteemed employees.
The best holiday gift baskets should meet the following criteria:
Reflect the care and thought in choosing a gift that express gratitude to a deserving recipient.
The corporate gift basket should imply cognizance of the employee's taste and interest.
Have the potential to introduce or realize a budding fascination or desire for luxury fare.
Corporate gift baskets with caviar, truffles and other gourmet treats will harken to or reignite an individual's exquisite taste in these delicacies. During the holiday season, the decadent foods featured in the following unique holiday gift baskets can add elegance to any private or public holiday celebration.
To highlight a few corporate gift basket options that is available online at House of Caviar and Fine Foods take a look at the following:
Deluxe Imperial Caviar Gift Basket priced at under $400 includes just about everything a caviar enthusiast could want to add a touch of elegance to their holiday festivities such as…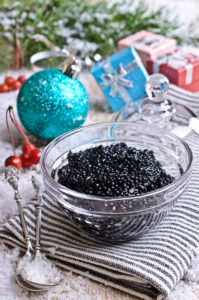 Royal Imperial Caviar 2 oz.
Siberian Ossetra Caviar 2 oz.
Golden Imperial Caviar 2 oz.
Hackleback Caviar 2 oz.
Crème Fraiche 8 oz.
Mother of Pearl Spoon
Traditional Blinis 30 pcs
Royal Collection Gift Basket priced at $315 includes…
Royal Imperial Caviar 1 oz
Golden Imperial Ossetra Caviar 1 oz
Crème Fraiche
Elegant Mother of Pearl Server
2 Mother of Pearl Spoons
Traditional Blinis 16 pcs
Mini Wild Hibiscus
Caramel Filled Red Present 7 oz
Make an impression with our Classic Caviar Duo gift basket that is tastefully presented in a prestigious insulated package consisting of…
Royal Siberian Ossetra Caviar 2 oz
American Hackleback Sturgeon 2 oz
Two Mother of Pearl Spoons
Russian Style Blinis 36 count
Three mini tubs of Crème Fraiche 1.25 oz
For those less interested in caviar but enjoys other luxury foods may find our Gourmet Cooks Gift Baskets interesting. This holiday gift basket features…
Rougie Mousse of Duck Foie Gras 11.2 oz.
Black Truffle Olive Oil
Black Truffle Tartufata Sauce
Black Truffle Cream .88 oz.
Honey with Strawberry – 3.5 oz
Honey with Hazelnut – 3.5 oz
Honey with Lemon – 3.5 oz
Shiitake Dried Mushroom package 2 oz.
Porcini Dried Mushroom package 2 oz.
French Blinis – 30 ct.
Visit House of Caviar and Fine Foods for more corporate holiday gift baskets that can be customized for your employee. All our holiday gift baskets are beautifully wrapped and can be shipped to the company or directly to the individual right at their door.
Buy Caviar online and follow House of Caviar and Fine foods on our Facebook page to explore the many ways to enjoy or incorporate caviar into your lifestyle. You can also purchase the freshest domestic or imported caviar and specialty foods such as black, white and summer truffles, foie gras and other caviar accessories from our caviar online store.