A relaxed and spooky date is coming, ideal for those who love to dress up as monsters and ghosts, but what if this time you dress up your home table and prepare a delicious and spooky meal with fine ingredients? Yes, people, Halloween is here.
We know that you may not be ready for Halloween, but it is time for you to prepare for this grand occasion.
Halloween is the best fall party, entertaining, colorful, and of course, spooky. BUA HAHA! And of course, adults also take advantage of this occasion to celebrate and why not? Prepare a spectacular table worthy of this occasion.
Preparing food at home is one of Halloween attractions, how to decorate the table and plates to reflect this carnival of colors and flavors.
We selected for you some recipes on how to incorporate products such as caviar or foie gras in your celebratory dishes on the eve of Halloween.
So let's start with the recipes:
1.Halloween caviar cookies: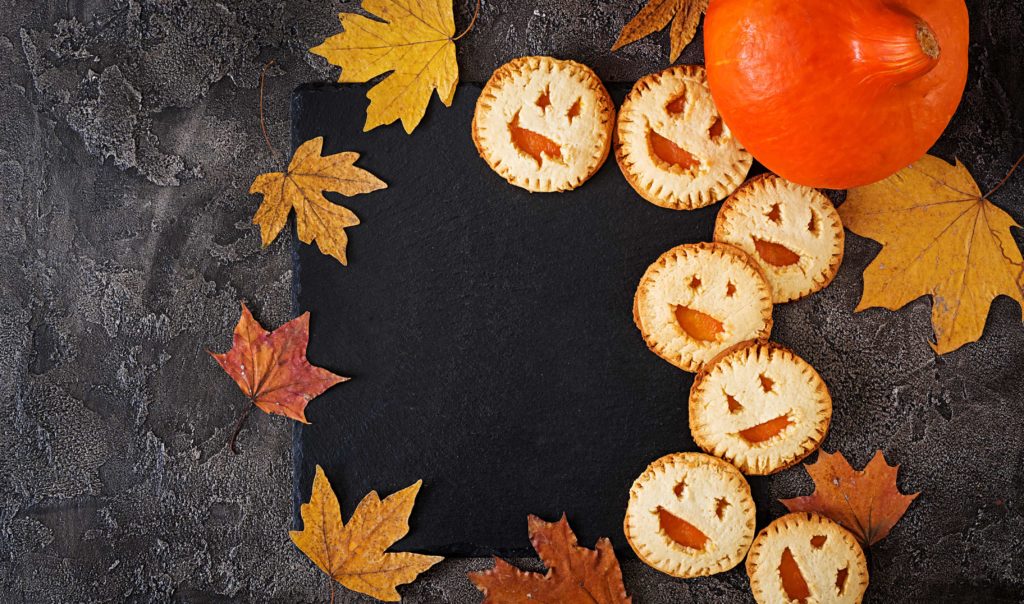 It sounds complicated. However, it is straightforward to prepare.These tortilla chips are the perfect complement to our fresh roe, and the best thing is that they decorate the plate very well. Don't worry, you don't have to mix a single ingredient or spend a lot of time preparing it.
You can substitute the roe for any caviar you want. You can use any cookie cutter with figures of ghosts, monsters, or any dummy for Halloween.
Ingredients and supplies:
2oz

Royal Ossetra Caviar.

2 oz

Salmon roe 

Tortillas

Melted butter

Crème Fraiche

Halloween cookie molds
Buy some of these ingredients in Bemka House Of Caviar.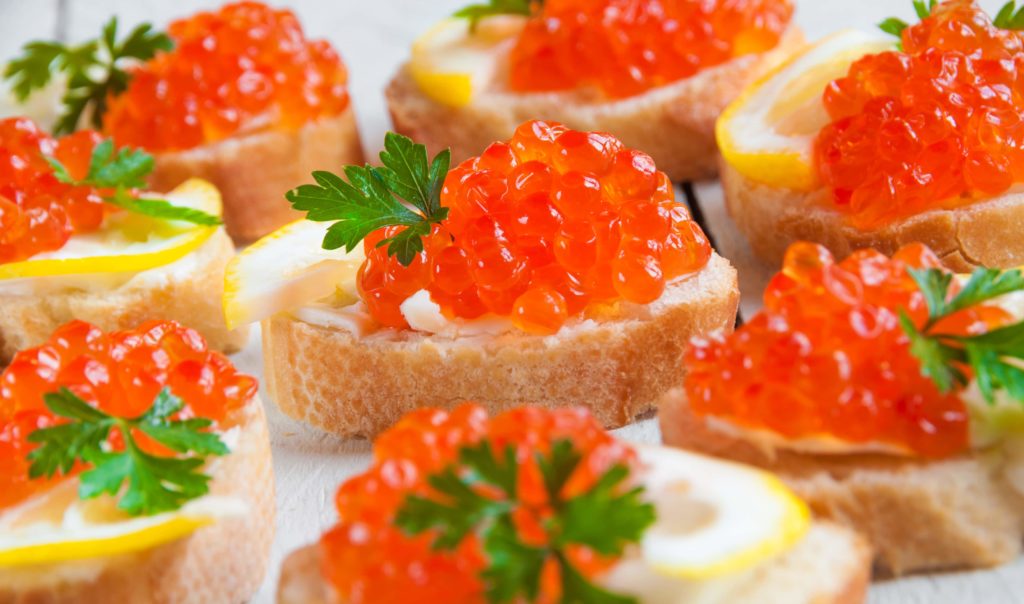 Preparation:
1.Preheat your oven to 350 degrees and convection bake.
2.Cut the tortillas the number of times you need to complete your meal.
3.Use the melted butter to lightly coat the tortillas.
4.Cook for 5-10 minutes or until golden brown.
5.Once the tortillas have cooled, add a tablespoon of crème Fraiche and carefully place a tablespoon of caviar on top.
Enjoy!
For the second recipe that we will give you today, we will mention the great chef Andre Daguin, a formula that he made famous.
Foie Gras in a Pumpkin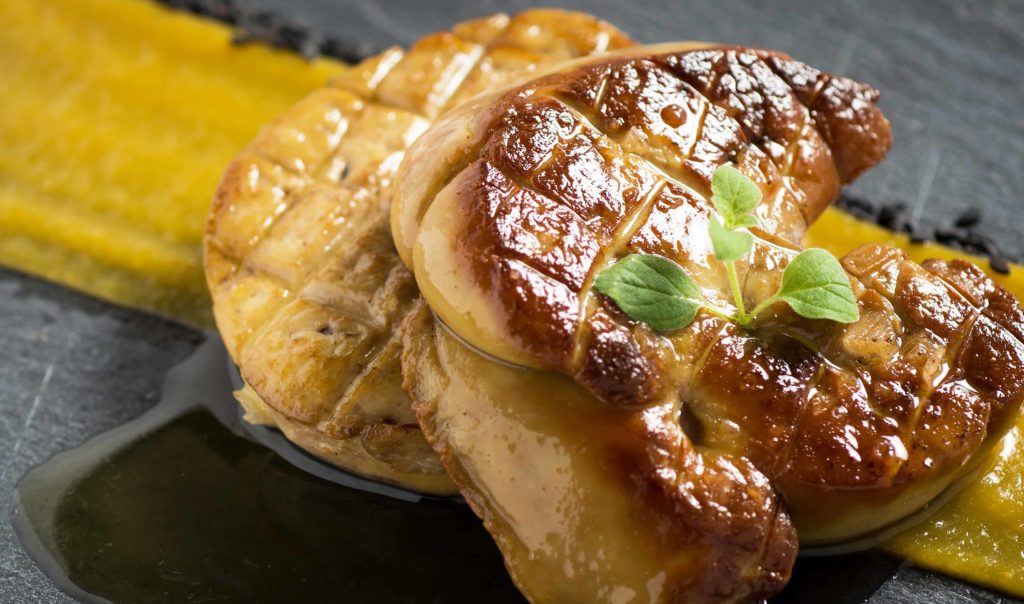 The most important thing to know is that it must not be exposed during cooking for the flavors to remain in the terrine.
When the pumpkin is wrapped in foil, it is airtight, and no external flavor can mix with the liver. Once the foie gras is consumed, use the cooked pumpkin pulp to make the delicious soup.
Ingredients
1 A

Fresh Duck Foie Gras

, about 1 1/2 lbs, at room temperature, cleaned & deveined. Buy

foie gras

in Bemka.

1 1/2 teaspoons salt

Freshly ground white pepper

1 pumpkin, 3 to 4 lbs, top, seeds,and membranes carefully removed

1 cup Banyuls or Tawny Port
Preparation
Preheat the oven to 275 degrees F. 

Cover a baking sheet with wrinkled aluminum foil so

the pumpkin

will rest securely flat on it. Place the pumpkin on the foil. 

Season

foie gras

with salt and pepper. Pour wine into a pumpkin shell and sprinkle with salt and pepper. Place foie gras in pumpkin, the large lobe underneath the smaller lobe. Cover with the pumpkin top, and wrap pumpkin securely in aluminum foil. Bake until the internal temperature of the liver reaches 120 degrees F, about 2 hours. Remove pumpkin from the oven, discard foil, and cool to room temperature. Refrigerate overnight. 

Remove pumpkin from the refrigerator 30 minutes before serving. Serve at the table, using a hot spoon to scoop out foie gras. 

Serve with slices of crusty French bread.
Another recipe that you can prepare for Halloween is Pumpkin Smoked Salmon Sandwiches. They are an excellent option to give it a spooky touch and attract the children's attention in your home.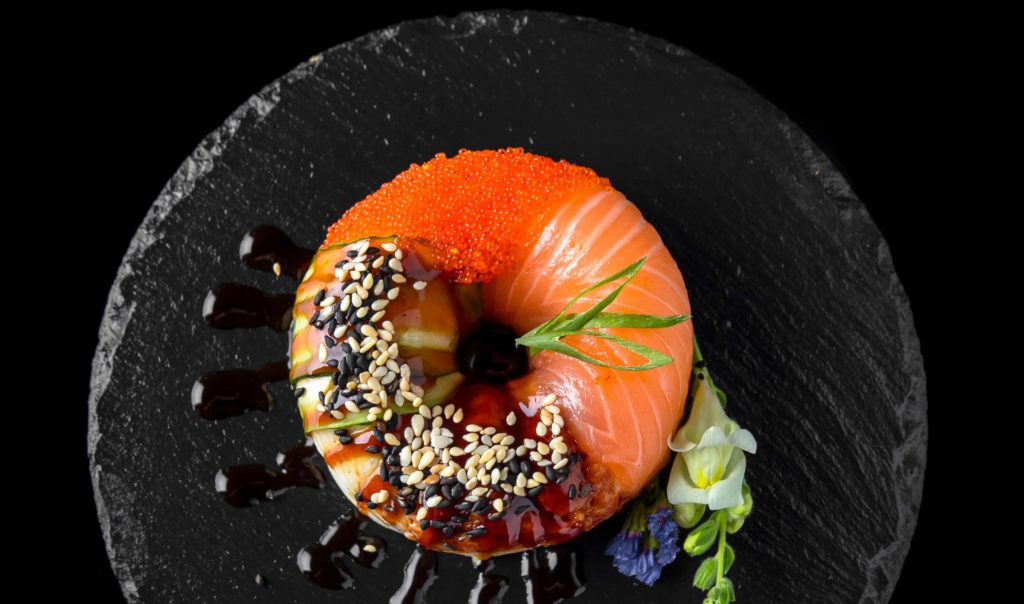 You just need to put your creativity to flight. In a matter of minutes, you will have these spectacular sandwiches ready.
If you want to know how to prepare them, we invite you to go to the following link: Halloween!
To finish with the recipes, what if you make one? Meathead with our Iberico ham or one of our Spanish meat.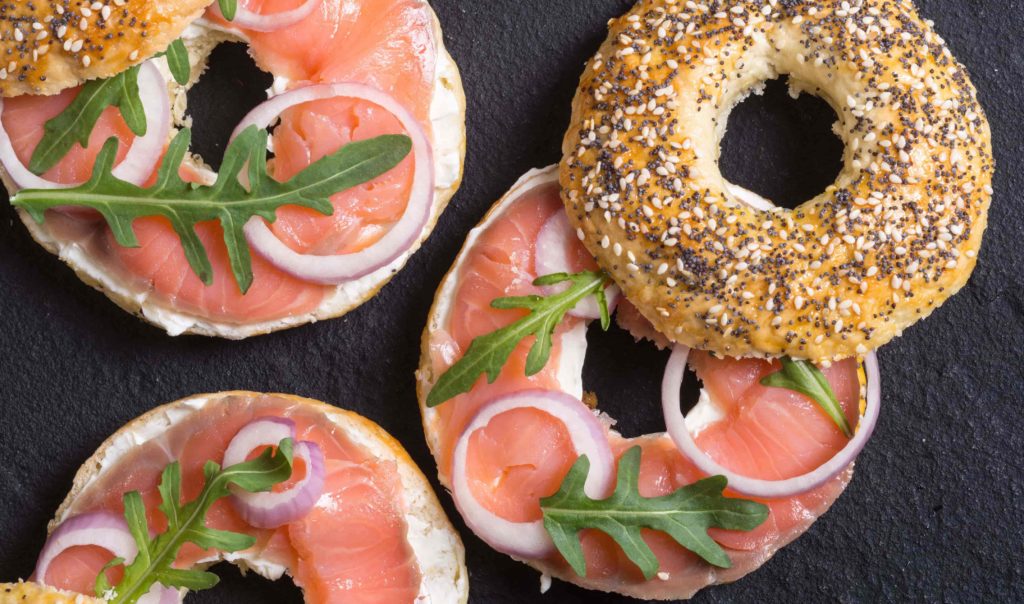 Prepare this delicious and spooky meal by clicking here.
We invite you to buy the Iberico ham or the smoked salmon online at Bemka House Of Caviar. We are your best ally on all select dates!