Who could resist a nice piece  of beef or stake? Gourmet Meats are the best idea when wanting to try something tasty and nutritious. Gourmet Meats such as red meat, poultry and seafood are not a delicious treat, eating them is also consuming a source of protein and vitamins like B12, B6, K, as well as zinc, iron and and it also stores essential amino acids and collagen.
These are the main types of meats, but if you wanna go further there's still a huge variety of products to try and you'll be able to find them all in House of Caviar. 
Steaks on the grill are always delicious, and ground beef is so versatile. But cooking Gourmet Meats always the same way can get pretty boring. So how can you change up the flavors you cook with? Spices, herbs and seasonings will become your best friends and level up the taste of your favorite meats. 
Spices come from the bark, buds, fruit, roots, seeds or stems of various plants or trees.They are commonly divided into the categories of spices, spice seeds, and herbs. Whichever you choose would easily change and improve the flavors of whatever you're cooking. 
Today we're talking about Gourmet Meats, so which spices are the best match for these types of meats? Thinner cuts of beef like steaks can be seasoned with a marinade. Larger cuts, like roasts, can be brined to add moisture and flavor. Spices can be added directly to beef before cooking or added to braising pots, stews, curries and casseroles. If you are creating a dry beef rub, we recommend that you use a mix of herbs, spices and salt/pepper, and that you let the rub soak in for a few hours before cooking. 
If this sounds like too much and you're just a beginner, House of Caviar shares the  following list of spices taste great with Gourmet Meats: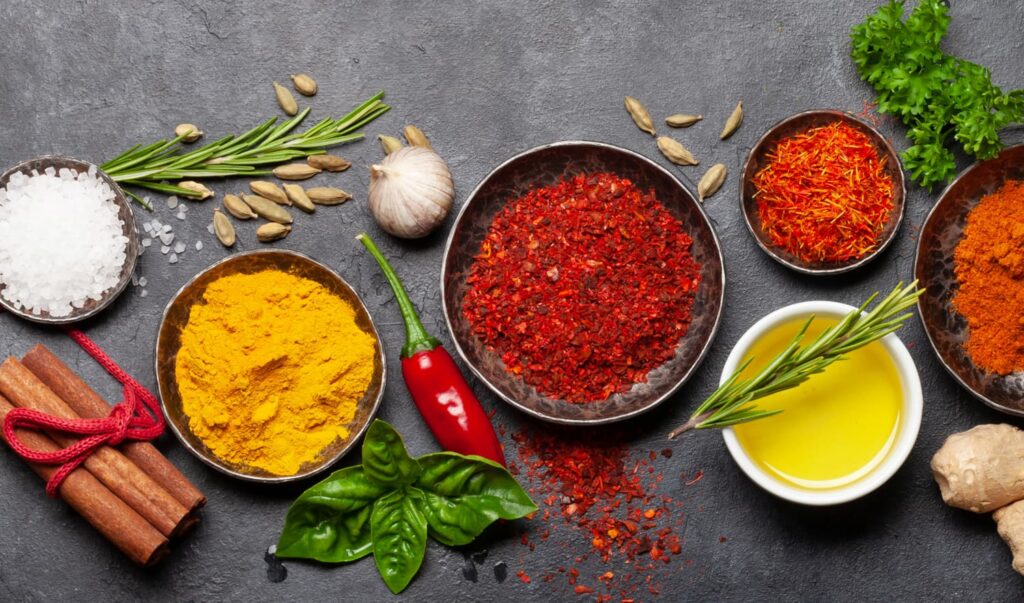 Basil: Basil tastes great on almost everything. It can give a nice "Italian" sort of flavor to red meats, especially beef. Use it alone, or with a combination of oregano, rosemary, and thyme for even more flavor.
Black Pepper: You can never go wrong with salt and black pepper. Use this as a staple whenever you're cooking meats. 
Cayenne Pepper: For those ones who like a little more heat, then cayenne pepper is your choice. Use this in place of black pepper for a little more smoky heat.
Chili Powder: Chili powder is another great way to get some spice into Gourmet Meats. Just remember to go easy at  first! 
Cumin and Curry Powder: If you like Indian flavors, you'll enjoy cumin and curry powder. Use them sparingly if you aren't used to them cause they can be overpowering!
Garlic: We all know garlic goes with everything! Add some to your slow cooker when you're making a pot roast, toss some in a stir fry, or even add it to your ground beef. 
And the list goes on and on! Cilantro, mustard, oregano,tarragon, or maybe just salt. All of the above are great options for seasoning Gourmet Meats. Going for chicken? The best spices to season it are: garlic, lemon or lime, paprika,rosemary, and sage. Going for pork? Try cloves, ginger, mustard,etc. It's all up to you! 
If you still need some inspiration to try Gourmet Meats and spices, these are a couple of recipes to cheer you up and get yourself to cook something new. 
Butter Beef Curry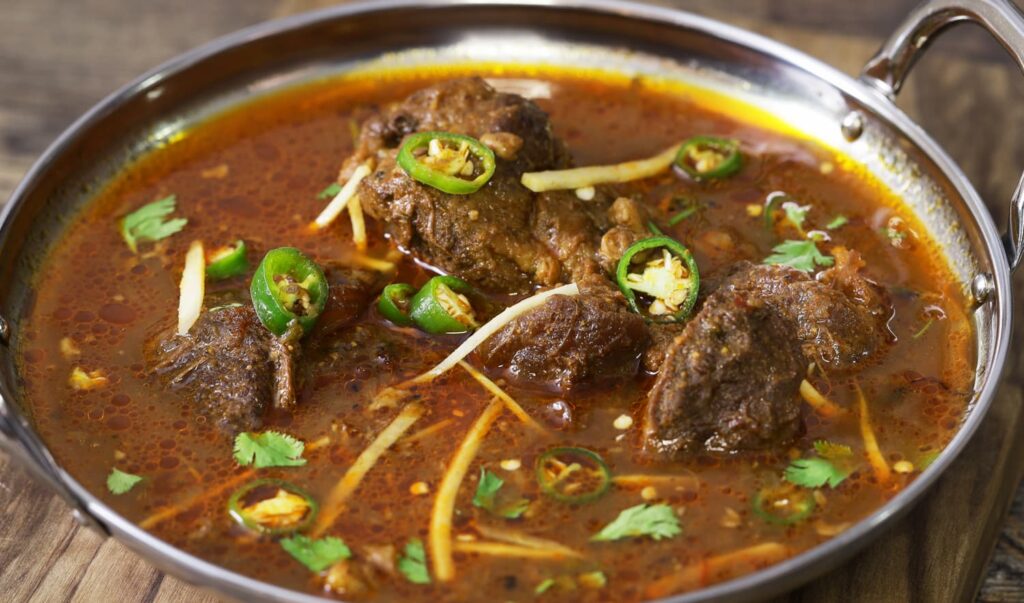 Ingredients
100g cashews
400g diced tomatoes
1 tbsp Curry Powder
2 garlic cloves
1 lemon 
250ml Beef stock
2 tbsp vegetable oil
500g Beef
300ml cooking cream
Fresh coriander or parsley leaves, to serve 
Steamed rice, to serve
Place cashews, tomatoes, curry powder, garlic, lemon juice and stock in a blender and blend until smooth. Heat the oil in a large flameproof casserole dish over high heat. Add the beef and cook, stirring occasionally, for 5 minutes or until browned on all sides. Add the cashew mixture, cover and bring to the boil. Reduce heat to low and simmer for for 2½ hours. Stir in the cream. Cook, uncovered, stirring occasionally, for a further 30 minutes.Top with coriander or parsley leaves, if using. Serve with steamed rice
Spiced Sweet-and-Sour Ribs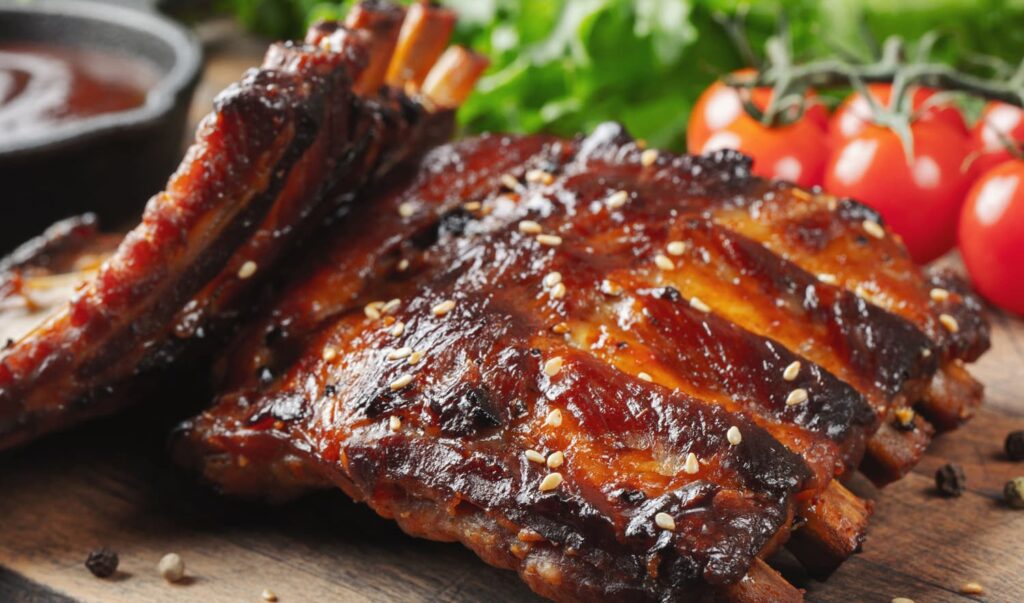 Ingredients
1 teaspoon caraway seeds
1 teaspoon coriander seeds
1 teaspoon fennel seeds
1 teaspoon cumin seeds
1/8 teaspoon kosher salt
Black pepper, to taste
2 tablespoons canola oil
1/2 cup minced red onion
1/2 cup apple cider vinegar
1/4 cup bottled balsamic reduction 
1/4 cup pure maple syrup
Preheat the oven to 300°F with a rack positioned 8 inches from the heat source. Using a paper towel, pull the membrane off the back of ribs, and discard. Using a boning knife or paring knife, trim 1/2 inch of meat from the thin ends of the ribs to reveal the bones; scrape the exposed bones clean. Cook caraway, coriander, fennel, and cumin in a small skillet over medium, stirring and swirling skillet often, until toasted and fragrant, about 2 minutes. Transfer mixture to a spice grinder. Let cool for about 5 minutes. Process until ground into a coarse powder, about 30 seconds.
Sprinkle ribs generously with salt and pepper to taste; rub ribs all over with ground spice mixture. Place ribs, meaty side up, on a broiler-safe wire rack set inside a large rimmed baking sheet. Roast in a preheated oven until tender but not falling apart, about 2 hours and 15 minutes. Meanwhile, heat oil in a medium saucepan over medium. Add onion and 1/8 teaspoon salt; cook, stirring occasionally, until softened, about 5 minutes. Add vinegar, balsamic reduction, and maple syrup. Bring to a simmer over medium-high; simmer, stirring occasionally, until thickened and reduced to about 2/3 cup, 5 to 8 minutes. Remove from heat. Remove ribs from oven, and heat broiler to high. Flip ribs meaty side down. Brush ribs with some of the onion glaze. Return to the oven, and broil, watching carefully, until browned, 1 to 2 minutes. Remove from the oven; flip ribs, and brush top with some of the glaze. Return to the oven; broil until browned on the other side, 1 to 2 minutes. Remove from the oven; flip ribs, and brush with remaining glaze. Continue broiling until ribs look sticky and shiny, 1 to 2 minutes. Transfer ribs to a carving board; let rest for 5 minutes. Cut ribs between bones to separate, and mound ribs on a serving platter and you're done!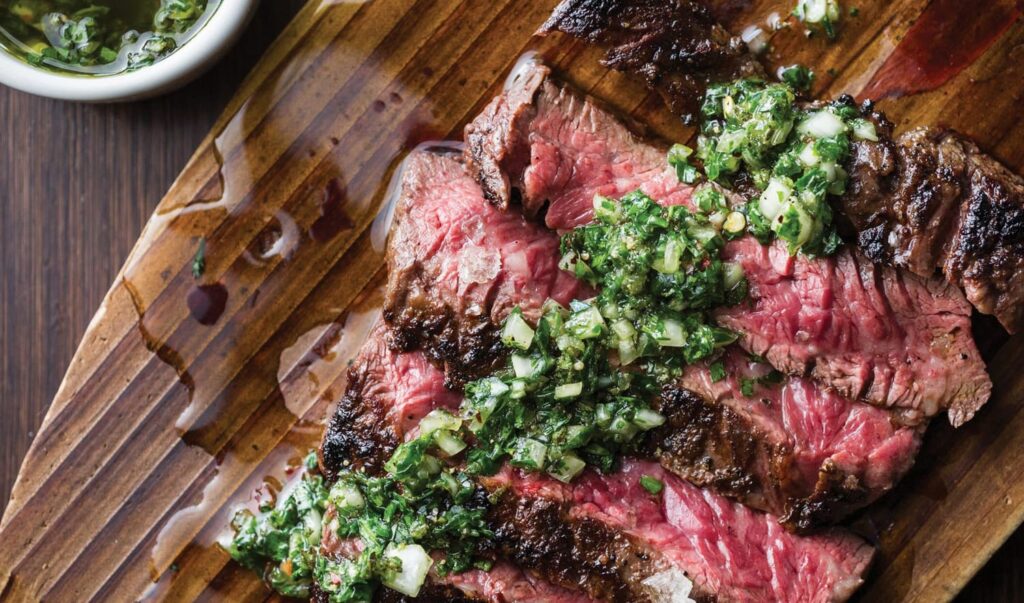 So far there's no excuse for trying new spices the next time you're cooking Gourmet Meats. And if you're wondering where to buy high quality spices and meats? House of Caviar has everything you need. We're a specialized fine food store, visit our Gourmet Meats and Salts and spices section to get all you need at once. Come and visit us! We'll be more than glad to have you.