How to cook Salmon Roe and where to buy it? Keep reading 'cause we'll tell you all the answers, and they're all suitable for making at home. 
If you're planning to step into the world of Caviar, starting with Salmon Roe is a great move. Salmon Roe is a reddish-orange semi-transparent egg found in the bellies of female salmon. It's also known as red Caviar. A good quality Salmon Roe is recognized for its shiny appearance, firm texture, and great content of vitamins and proteins. Red Caviar and regular Caviar are both exquisit. But unlike regular Caviar, Salmon Roe can be more affordable and accessible for everyone.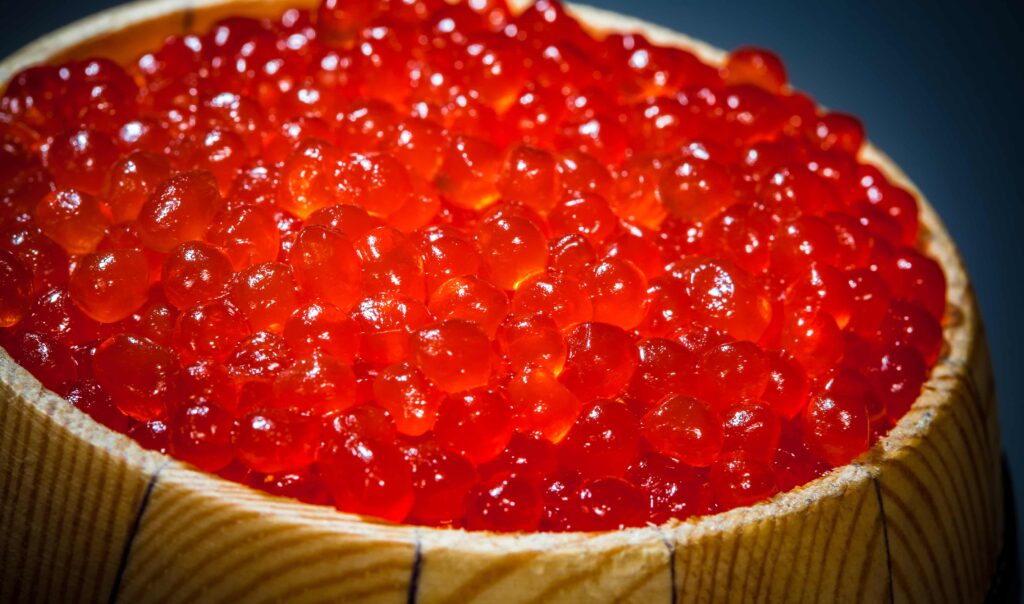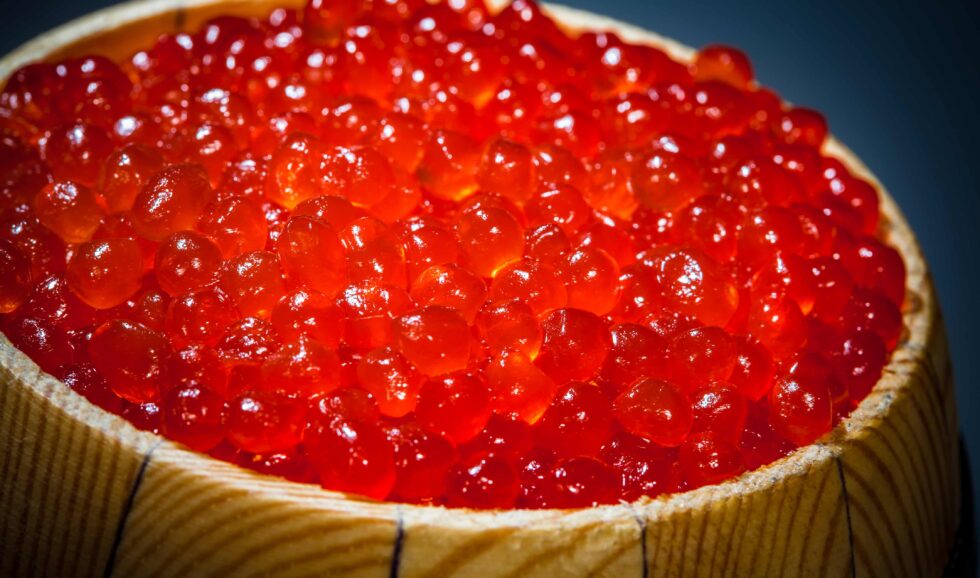 In case you're wondering how does it taste, eating Salmon Roe for the first time it's a whole experience! If you're an umami flavor seeker, you're definitely gonna love it. So, you make your decision to try Salmon Roe, congrats! But how to cook it and where to get it? We're gonna show you a list of recipes you can cook from your home and how to buy it right here from House of Caviar. 
1.A rookie salad 
A mix-it-all-together recipe is excellent for beginners. This Salmon Roe and cucumber salad are great for your introduction to the flavor of red Caviar. For this recipe, you don't need a significant amount of  Salmon Roe, so you'll still have Caviar to try a few more times.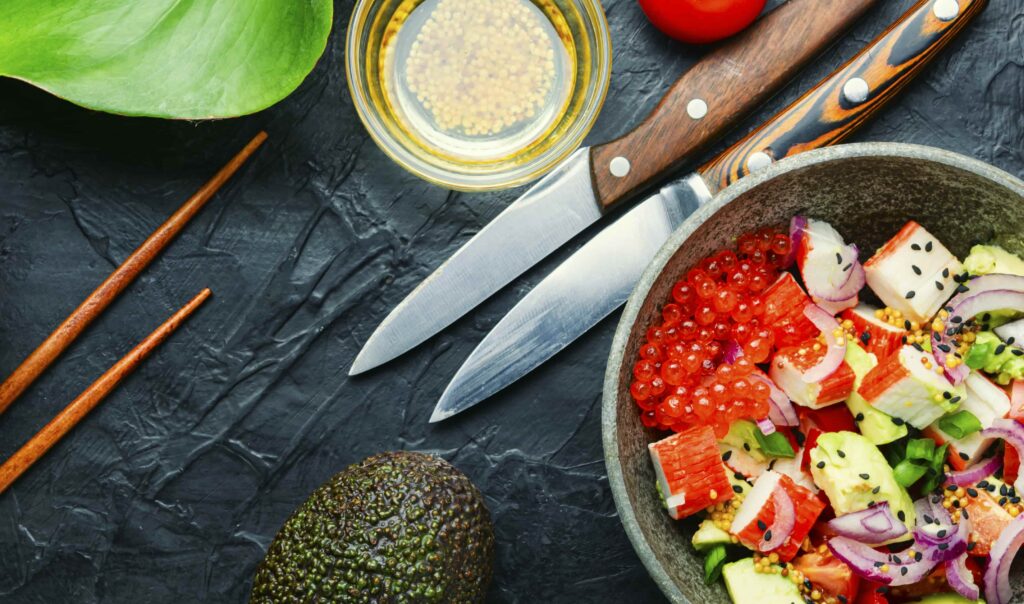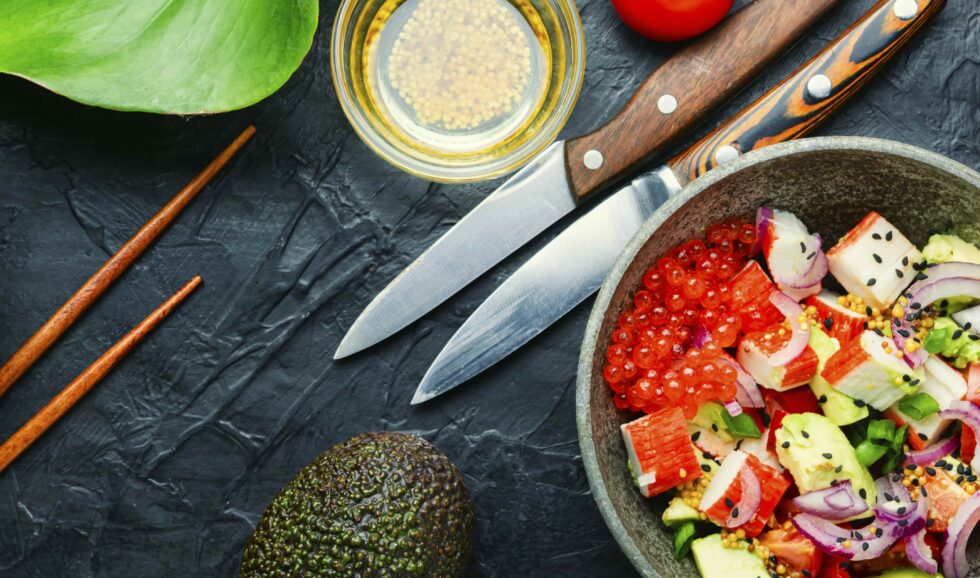 Ingredients
1/3 cup good quality salmon roe
1/2 cucumber, peeled, seeded, and cut into tiny dice
1 1/2 tablespoons red onion, very, very small dice
1 tablespoon good quality full-fat creme fraiche
1/2 tablespoon milk
1/4 teaspoon lemon zest
kosher salt and fresh ground black pepper
1 tablespoon scallion rings; this is not a garnish
Combine sour cream, milk, zest, a pinch of salt, and a few grinds of fresh pepper in a small bowl and mix until it is all incorporated. Add the Salmon Roe, cucumber, and red onion. Stir to combine. Let the salad sit for 15 minutes, taste, and check the seasoning. Add a few sliced scallions and a grind of fresh ground black pepper or your favorite spices and serve. 
2.Red Caviar pasta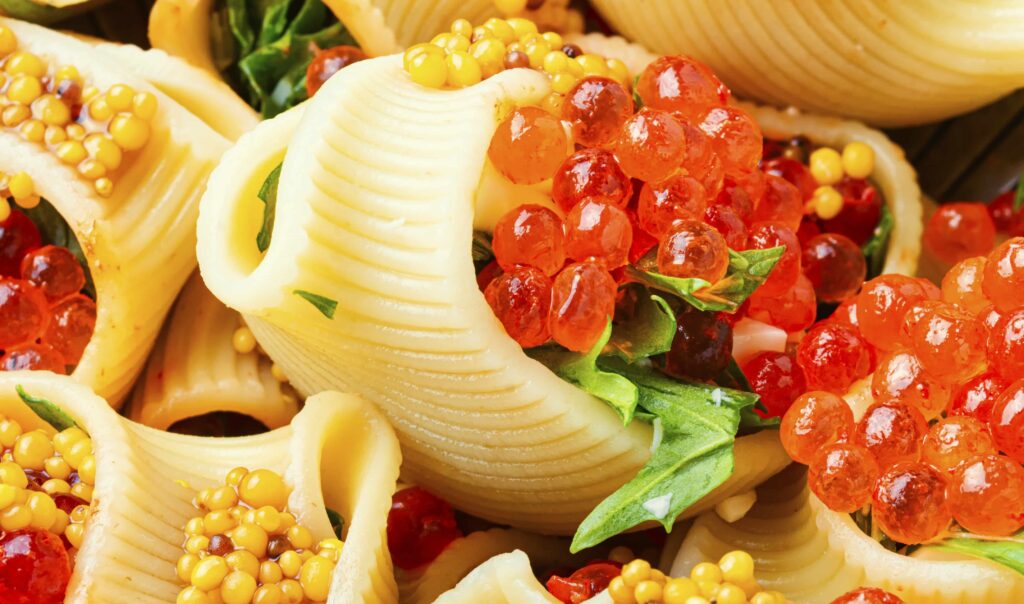 Friends or family are coming over, and you're running out of time. This recipe is a thirty minutes meal, tasty, and always a winner. 
Ingredients
Salt
1/2 pound dry tagliarini or fettuccine
2 tablespoons unsalted butter
1 shallot, minced
1/4 cup plus 2 tablespoons crème fraîche 
1 tablespoon finely chopped flat-leaf parsley
1 teaspoon chopped tarragon
Freshly ground pepper
2 ounces thinly sliced smoked salmon, cut into 1/2-inch ribbons (1/2 cup)
4 ounces Salmon Roe 
First, bring a large pot of water to a boil and add a pinch of salt. Add the tagliarini and cook until al dente. Drain the pasta, reserving about 1/2 cup of the cooking water. In a large, deep skillet, melt the butter over moderate heat. When the foam subsides, add the minced shallot and cook over moderately low heat for 2 minutes, stirring. Add the crème fraîche, parsley and tarragon. Stir in about 1/4 cup of the reserved pasta cooking water and season with pepper. Then, add the pasta and smoked salmon ribbons and toss well. Add up to 2 more tablespoons of the reserved cooking water if the pasta seems too dry. Remove from the heat. Add three-fourths of the Salmon Roe and toss gently. Serve in shallow bowls, garnished with the remaining Caviar and voilá! 
3.Red Caviar appetizer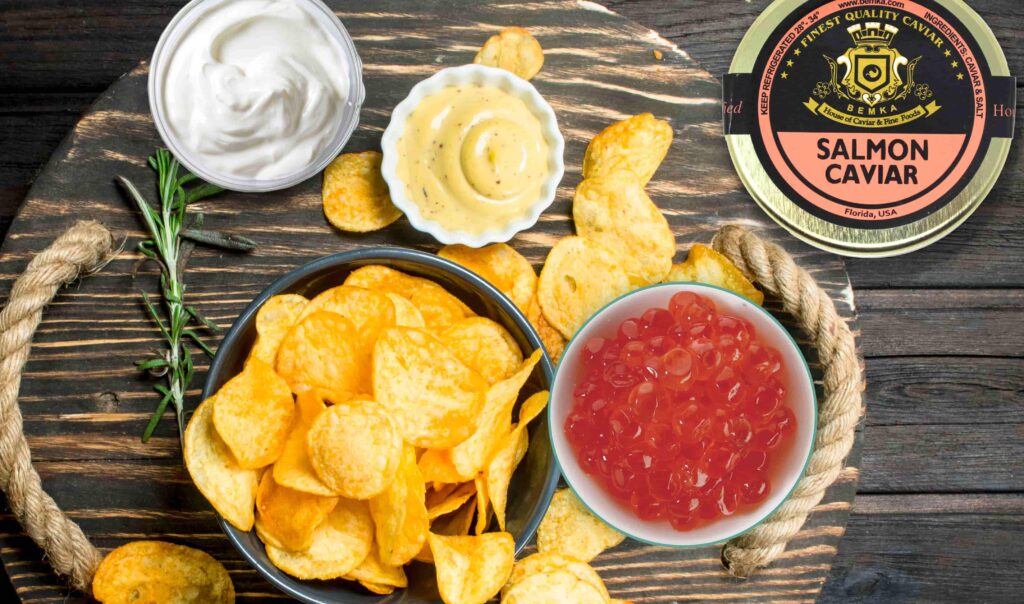 Who doesn't love potato chips? And if we add some Red Caviar on top? It's never too late to try new combinations. Here's what you'll need: 
¼ cup crème fraîche or sour cream
¾ teaspoon finely grated lemon zest
4 ounces Salmon Roe 
 Potato chips
In a small bowl, whisk together crème fraîche and zest. Top each potato chip with a small dollop of crème fraîche and a spoonful of Salmon Roe, and that's all! 
Wanna keep digging into Red Caviar recipes?  Food52, Food and Wine and Cooking by The New York Times are great places to look for recipes. But before you enter the kitchen, we'll tell you how to get the star ingredients: Salmon Roe. Visit our homepage House of Caviar and Fine Foods, go to the Caviar section, and click on the Fish Roe button. You'll find Salmon Roe and many other options available for you to try next. 
At House of Caviar, we offer you a great variety of Caviar just a click away from your home. Check the entire selection of Caviar, meats, seafood, and specialties.