Have you heard of many caviar types, and you don't know which one to choose for a meal or special occasion? If you read this blog post, we guarantee that you will know which one to try and which dishes to include it in after this.
How to choose caviar? We know you've come this far to find out. This delicious delicacy should be selected according to the size of the grains, color, texture, and flavor.Each species develops its characteristics. Each species of caviar follows a maturation and a selection that gives it a unique aroma. That is why each caviar box is unique, just as we know that the opportunity to try it does not come every day. This blog post will talk about some caviar types and what dishes to include it in.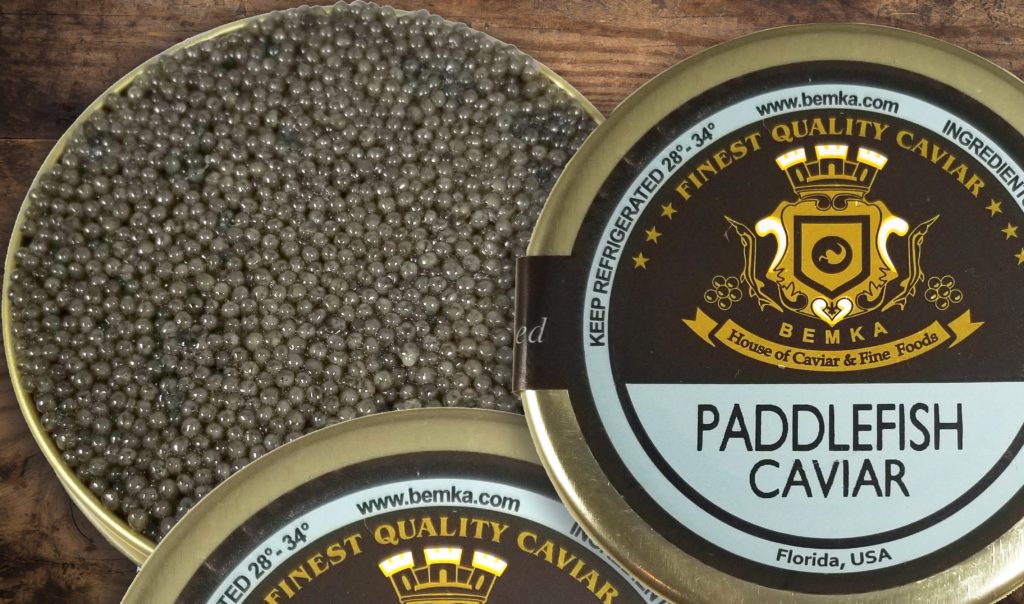 The first type of caviar we want to talk to you about is Paddlefish caviar. This caviar has medium-sized grains with dark to light gray eggs. It is derived from the Polyodon Spathula fish, which is not a species of sturgeon.
The paddlefish is considered a Caspian Sevruga cousin, as it is comparable in taste, color, and size to that of the Caspian Sevruga caviar. Paddlefish are very popular with chefs and Epicureans. It is usually served on canapes or blinis with fresh cream, or even as a garnish.
If you want to include this delicacy in a canape for an impressive entry, we will tell you how:
We can present the caviar on a crunchy whole-wheat toast or puff pastry spread with butter or Crème fraîche  to emphasize simplicity and give importance to the caviar. We can opt for more elaborate variations accompanying the caviar with salmon or smoked cod, avocado, hummus, prawns, or crab mince.
Now let's continue with tobiko black caviar; what is this? This colorful little caviar comes from flying fish roe. You'll usually find it festively decorating your sushi, maki and nigiri. Although the right color of tobiko caviar is bright orange, this black Tobiko has been naturally dyed with squid ink to give it a spectacular appearance. Use it to roll authentic sushi at home or to decorate appetizers and hors d'oeuvres.
You can use the Tobiko to taste fabulous meals at home for special occasions, such as homemade sushi or a creamy omelet.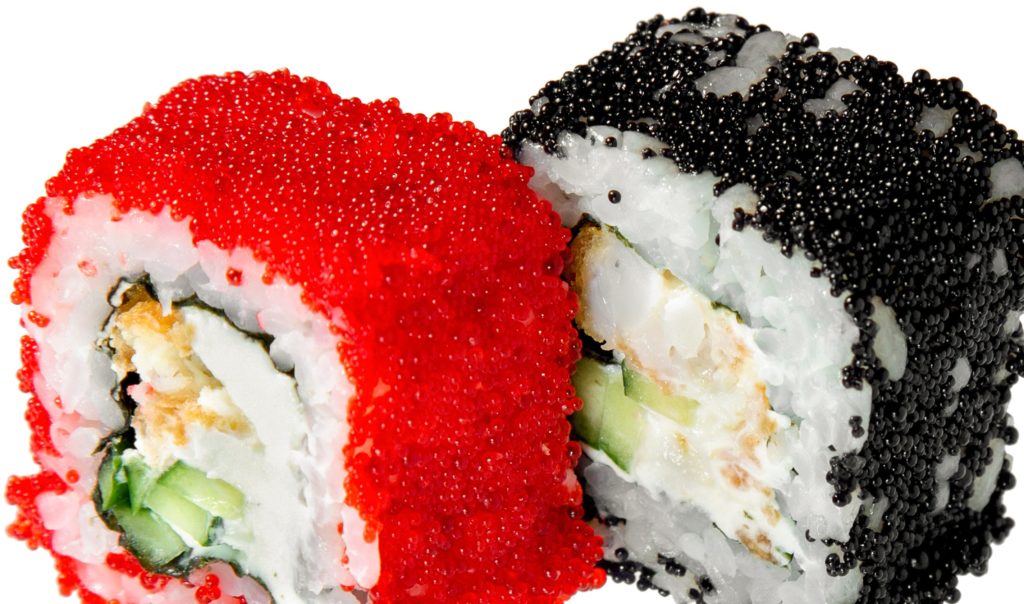 Suppose you are going to prepare the tortilla with Tobiko. In that case, we want to tell you that it is a beautiful and delicious recipe for you to offer to your friends. The formula is an omelet, with onion, fish roe, and sauce and seasonings – ideal for an excellent breakfast!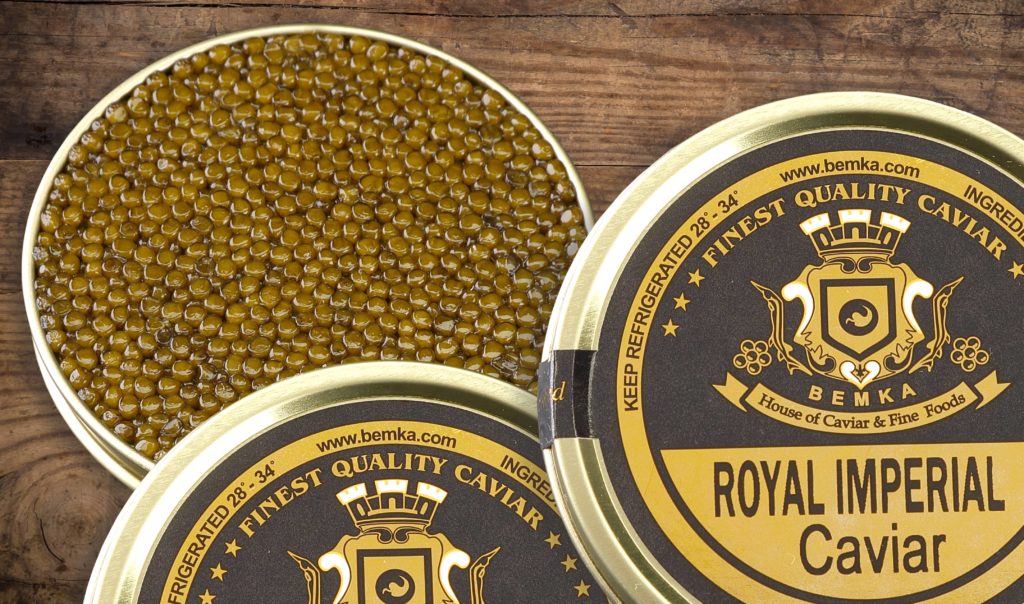 To finish, we want to tell you about caviar that you should undoubtedly choose for any special event, Royal Imperial Kaluga. This golden caviar, of the Acipenser Dauricus and Acipenser Schrenckii species, is raised on a farm on China's Qiandao Lake. Our Royal Imperial, with its giant eggs, is light brown to golden in color and has a firm texture with a creamy, buttery finish. What are you waiting to try?
We give you a tip before we leave so that you can prepare an exquisite dish for that brunch you want so much: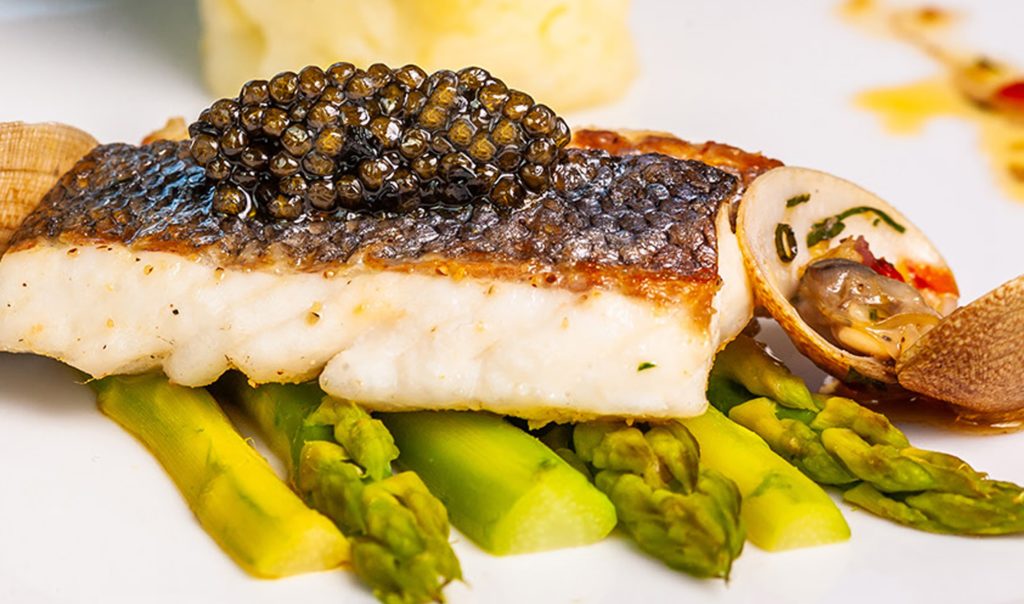 Any meat will serve to include caviar on the plate. We can use red or white meat, although, with this accompaniment, we recommend opting for the first option: beef, pork, veal, ox.Once we have chosen the dish's base raw material, we only have to cook a sauce or side consisting of caviar to complete the recipe. Any ideas:
1 .beef chop with red fruit sauce and caviar
With the cutlet cooked on the grill traditionally, we create a sweet accompaniment with red fruit sauce and caviar roe placed on top.
2.Pork tenderloin stuffed with boletus and caviar
Before cooking the sirloin, it is filled with boletus, caviar or any other product that we want to include in the recipe. Once it is ready, it is closed and rolled so that it is well attached with a kitchen string. Ready, baked, and at the table.
We hope that everything we tell you in this blog helps you know what type of caviar to choose for a special occasion and what sumptuous dishes you can prepare from home or order in a restaurant.
If you want to know more about the world of caviar, we invite you to visit our House of Caviar page; we believe that you will love everything we have there for you.