Special date is coming up. We know that preparing dinner for Christmas is one of the most important preparations for you. That's why we know this Christmas Dinner Checklist will be the perfect fit for your celebration. 
We know Christmas is around the corner. However, we consider that you should have on hand everything you need to prepare the stomach and the table for this delicious occasion. 
The best way to have the perfect holiday dinner is to organize everything in advance. Want to spend these special dates uniquely? Then follow these actions. In this blog post, we'll give you a must have Checklist for Christmas.
A must-have Checklist for Christmas Dinner.
We designed a quick and very complete checklist. So that, far from being a nightmare of last-minute races and visits to the supermarket to battle with the riots, you properly plan everything you need for this great night. After all, it's your turn to be the host, and we know that you want to entertain your family and close friends.
With this Checklist, you will arrive at Christmas with significant serenity and desire to receive your people with a drink in hand, without haste or stress.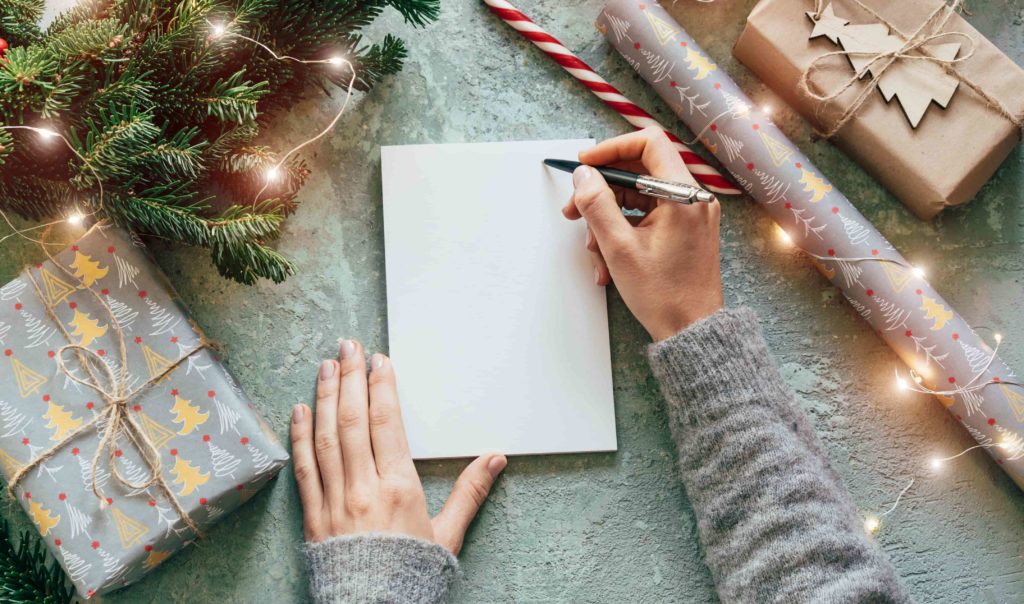 Here are the steps:
1.Be clear about the menu.
Although you can always bet on tradition's certainty, many recipes can contribute significantly. You will remain like a queen or a king if you choose the ingredients properly you require to prepare and marinate. You can break out of tradition and design a decadent recipe for the main course of duck legs with red pineapple curry. To dazzle, we propose a luxurious and exquisite starter with Caviar Canapés.
2. Make your ingredient list.
Based on the chosen recipes, make the purchase of everything you can advance at once and put aside what you need to buy, for freshness, a day before, such as vegetables. For the recipes that we proposed, these are the ingredients that you should take into account.
Ingredients for Duck Legs with red pineapple curry: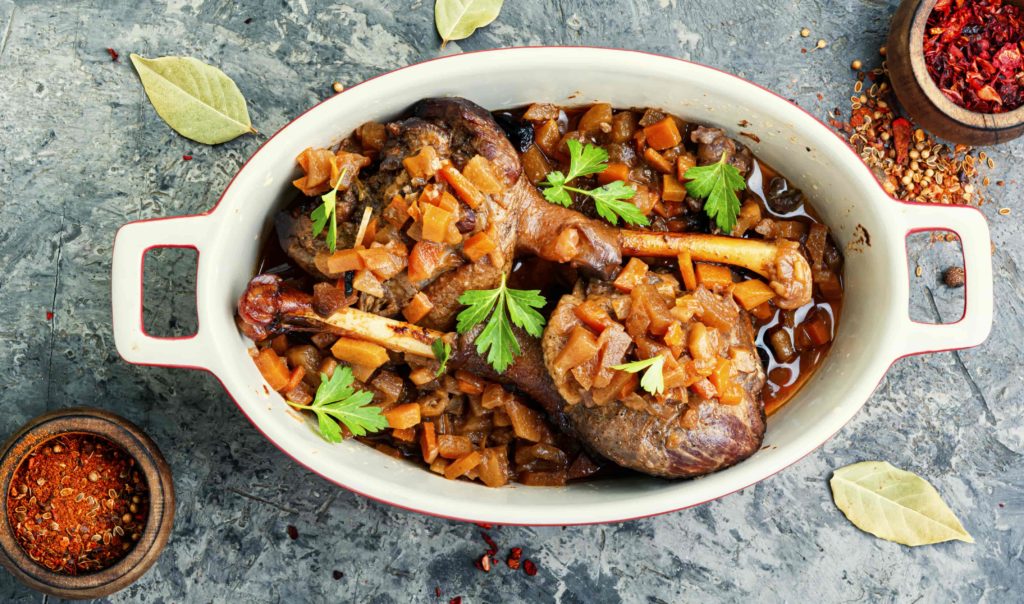 dinner for six people
6

duck Leg

2 tbsp light brown sugar

4 tbsp red Thai curry paste

1 can coconut milk

2 tbsp fish sauce

1

small pineapple

, peeled, cored, and cut into chunks

1

red chili

, deseeded and finely sliced, to serve (optional)

Thai basil leaves

, to serve (optional)
Ingredients for Caviar Canapés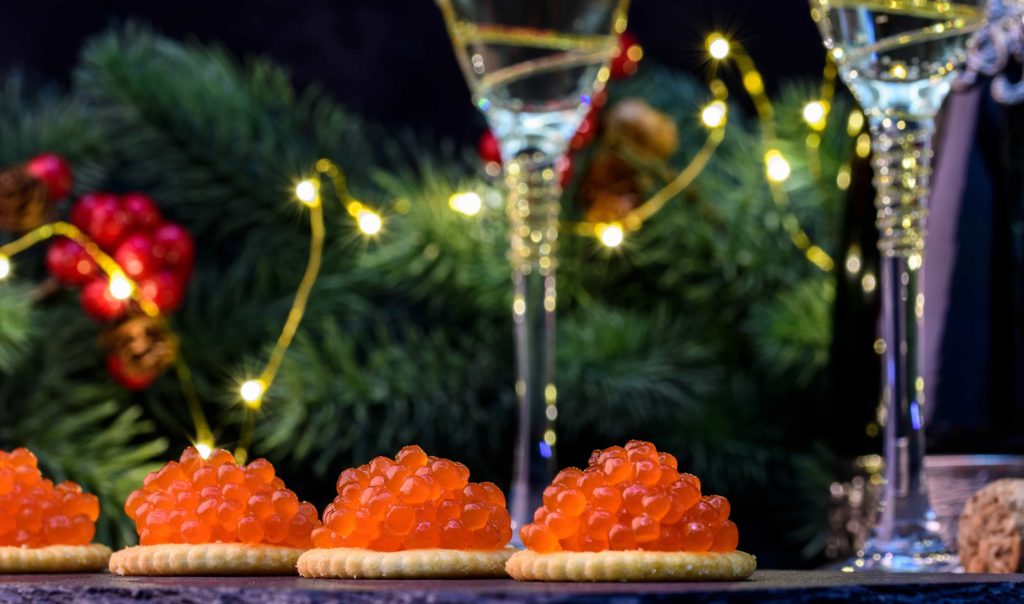 1 package of frozen puff pastry baskets (prepared according to package instructions)

1 tbsp of dill finely chopped (plus more whole sprigs for garnishing)

1/2 a lemon squeezed

4 oz of

black caviar 
to choose caviar, we invite you to see our variety of caviar here
3.Time for preparation.
Stop to see what kitchen utensils. It would help if you designed it and, most importantly, have the disposition and enough time to make it incredible.
Here we leave you the links to see the complete recipes of the two dishes that we chose for dinner and entrance to this event.
 Duck Legs with red pineapple curry
4.Choose your drinks in advance – it's all about taste here.
However, the best accompaniment to traditional dinner is wine, champagne, or sparkling wine; at once, stock up on beer and spirits that go with your taste and that of your guests. After all, if you are one of those who go from the table to the television room, beer, bourbon or whiskey, even tequila, rum or brandy, will have to be there.
After verifying this list and preparing this dinner with caviar and duck legs, we guarantee that you will have a delicious and different luxurious Christmas.
Now let's continue with other preparations for dinner!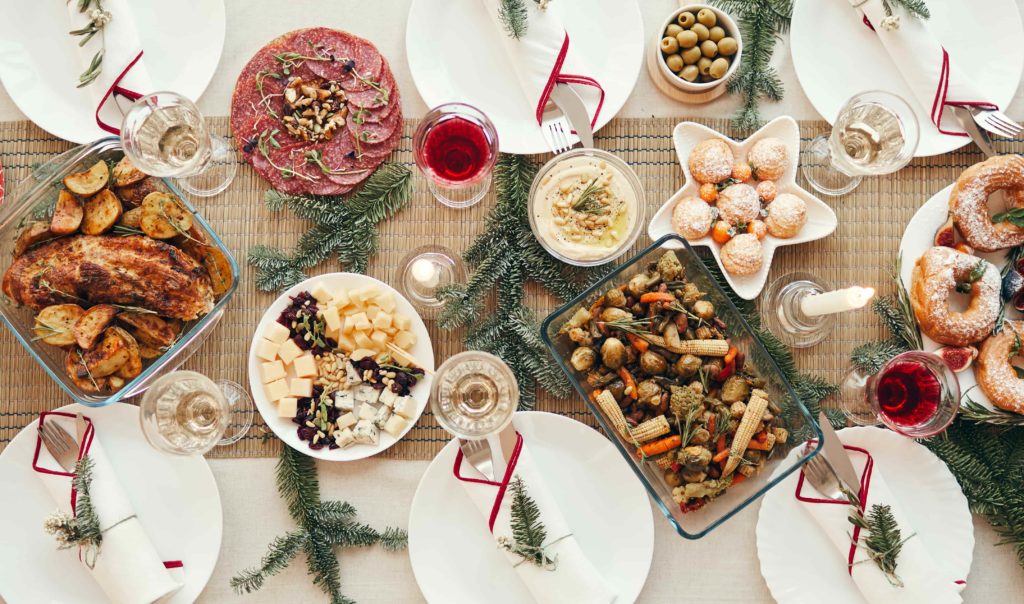 1.The table: Even if you take it for granted, it is the evening's essential element, since it must be the ideal size for all your guests.
2.Tablecloths and Napkins: Ideally, it would help if you thought of a light tone tablecloth so that the elements you are going to put on top show off are like your stage background.
3.The Tableware: The star of the table, since it gives you many views and even intervenes in the dishes' flavor.
4.The Cutlery: It must be of the same set and placed from the outside to the inside as used.
5.The Cups: First of all, you should know the drinks you will serve to not look for the glasses at the last moment.
6.The Candles: They are decorative elements that give a lot of warmth to the environment. But try not to be too big so that an accident does not occur or interfere with the guests' communication.
7.Drinks: They must be at the ideal temperature. Drinks that need to be undisturbed can be kept more relaxed, and generally, a small table can be set up for drinks only.
8.Desserts: If you plan to serve more than one, the Christmas dessert table is critical, as it is the expected and magnetic closure. It would help if you had small plates for them.
9.The Diners: How to distribute them Guests can sit as they feel more comfortable. Some families tend to group themselves by age. The choice is yours. 
10.The Environment: Do not forget the music, as it intervenes in the atmosphere and the mood of those present. It can be Christmas carols or good music that invites conviviality or dance.
With this list, the preparation of your Christmas dinner will be incredible. Suppose you still don't know what dishes to taste for this important date. In that case, we recommend our smoked salmon, or what if you prepare something new with our caviar. We have different types of caviar: Domestic Caviar, imported caviar, and of course, other fish roe that can be adapted to your budget for this date.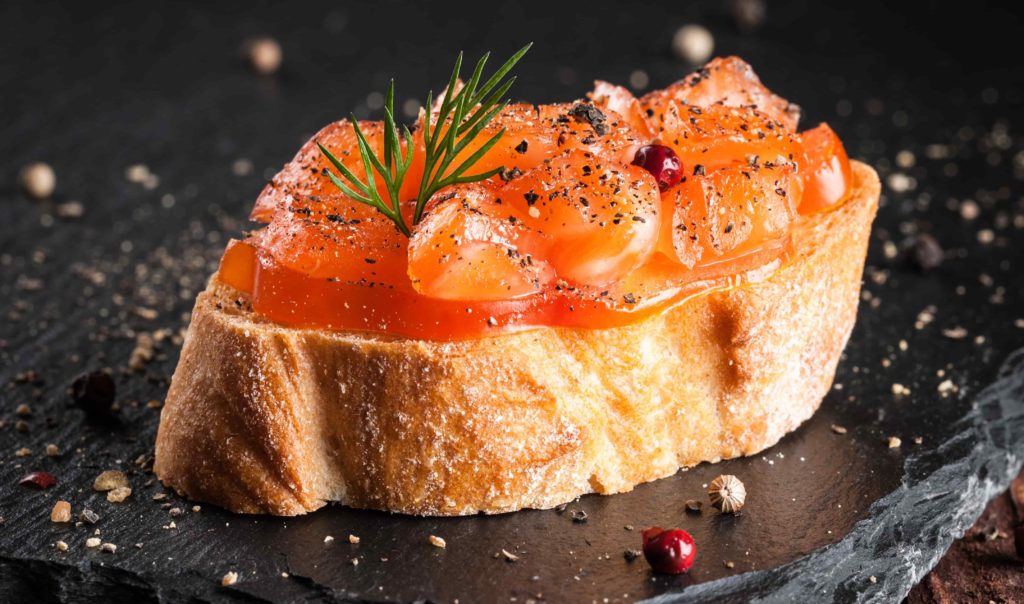 Make this occasion something new and with explosions of flavor to your palate! Click here to buy
At House of Caviar, we hope you enjoy this festivity to the fullest, so keep this checklist very well and use it whenever you need it. Is very  straightforward and practical to implement. We also bring you the best products so you can prepare the best dishes at Christmas Day. 
Visit our Sale session on our website and see everything we have for you.
Happy Holidays!