A delicacy Called Caviar, made from fish roe; this is how one of the most appreciated products in world gastronomy is known by fans of high-ranking cuisine. 
In the 19th century, the French chef Antonin Carême said: "With sturgeon roe, Russians prepare Caviar, of which they are great lovers; they send it in small barrels to the Russian Empire, Germany, and Italy; but this roe ragout fish does not fit the palate of the French. " However, he ended up captivating Europeans, including Gauls, when Russian sagas fled their country and took him to other places. It thus became a symbol of culinary luxury.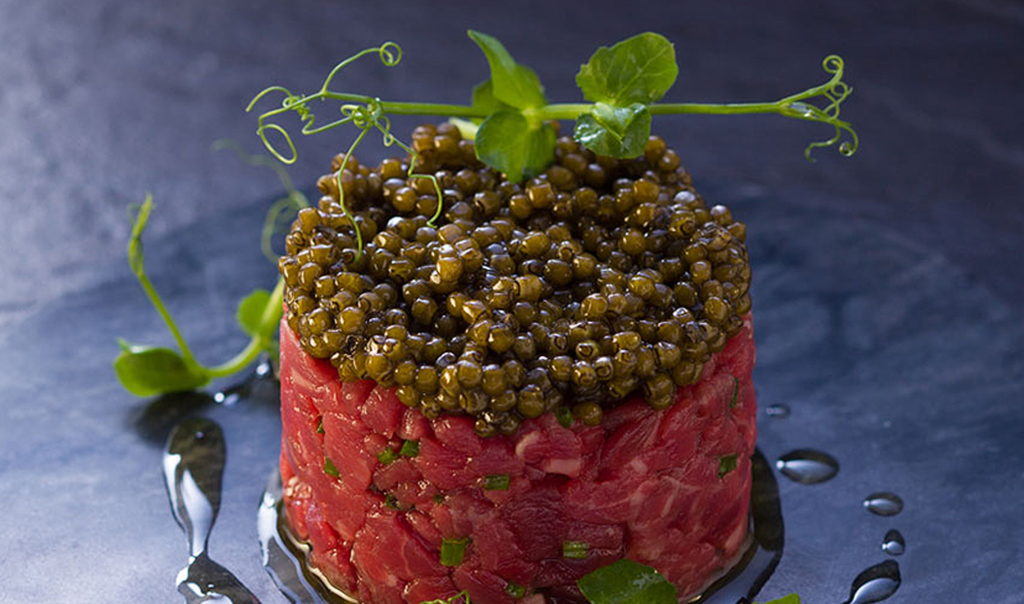 The Emblem of culinary luxury dictates that Caviar is a delicacy that must be tasted without adding anything else. However, it is almost impossible to spoil a dish if you add Caviar to it. To guarantee a winning combination of flavors, today, we will tell you 3 recipes that include this Russian delicacy from the best chefs of different parts of the world.
1.Let's start by talking about Gordon Ramsay, British chef recognized worldwide for their very high level of perfection in cooking and the quality of each of his dishes. But we are here to talk about Caviar, that is why we will tell you about one of its most famous recipes accompanied by this delicacy.
There is not much information about the recipe. Still, we will tell you the basics so that you discover a little of the beautiful world of Caviar. And mostly how one of the best chefs in the world uses Caviar to give exquisite touches to his dishes.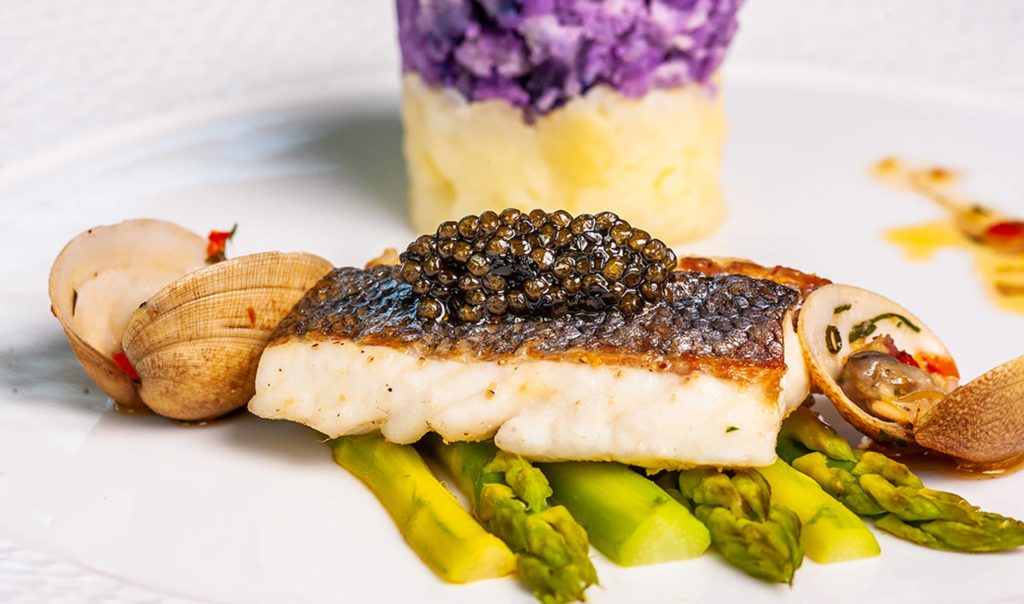 Gordon Ramsay's Citrus Caviar Vinaigrette Recipe: 
Chef Ramsay's sophisticated grilled leeks are poached in a warm miso broth and then topped with a Citrus Caviar vinaigrette to take the flavor to the next level.
The first thing to do is the miso broth, then grill the leeks and reserve the liquids for this vinaigrette at the end.This vinaigrette can be made three to four days in advance, leaving the eggs and Caviar until ready to serve.
Suppose you are thinking about exceptional Caviar to make this recipe at home. In that case, we recommend one of the best Caviar that exists, osetra caviar, the ideal fish roe to encourage you to take your kitchen to another level.
2.This recipe that we bring you next is from Chef Alexéi Pavlov from Moscow.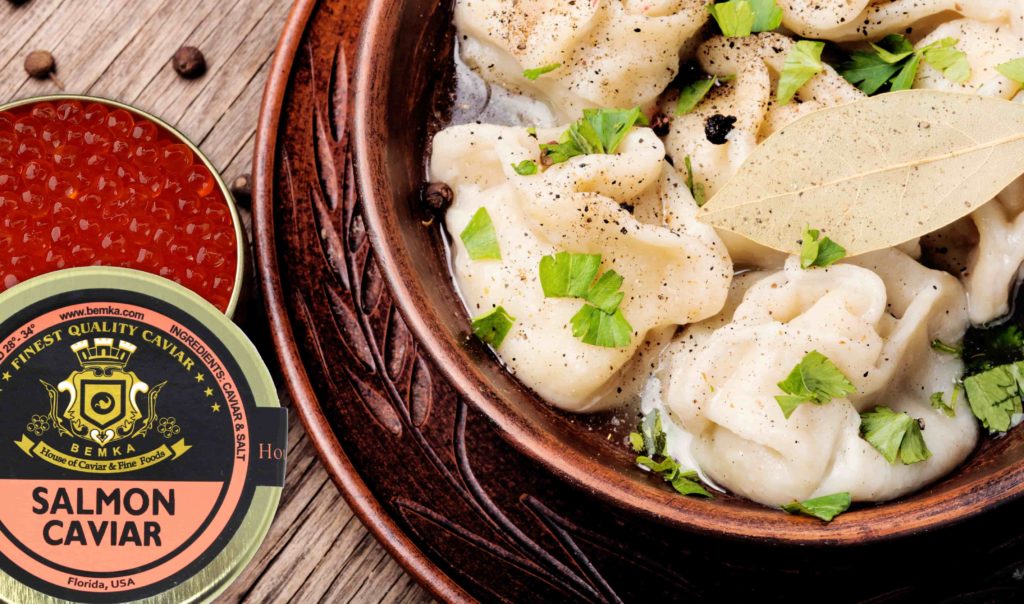 'Pelmeni' with white fish and salmon caviar:
Pelmeni is a famous specialty from the Russian Far East. Although they are traditionally filled with meat, in this recipe given by chef Alexei their filling will be white fish.
Ingredients of the filling:
-100 g of white fish
-100 g of walleye (sea bream or sea bass also work)
-50 g fried onion
-salt, pepper, garlic to taste
-3 g dill
-50 g mayonnaise
Ingredients of the dough:
-400 g of flour
-180 g of water
-salt to taste
Garnish ingredients:
-50 g chicken broth
-15 g of cream with 33% fat
-5 g of salmon caviar or red caviar
preparation:
1.Pass the fish through a meat grinder to remove even small bones that could not be removed manually.
2.Add spices, fried onion, garlic, dill, mayonnaise, and mix.
3.Dough: Mix all the ingredients and knead.
4.Shape the pelmeni and boil them in lightly salted water for 5-10 minutes until cooked.
5.Serve: Mix chicken broth with cream, pour the mixture into a plate, place the meatballs and decorate them with salmon caviar.
We are sure that with this recipe, you will be able to slurp your guests and give them a taste of this exquisite delicacy, such as salmon caviar.
3.Our third recipe is from the European chef Ramón Freixa from Madrid, Spain.
This recipe has a unique and special touch. It has Caviar and a Spanish ingredient that you will surely love, and you can get it at House of Caviar.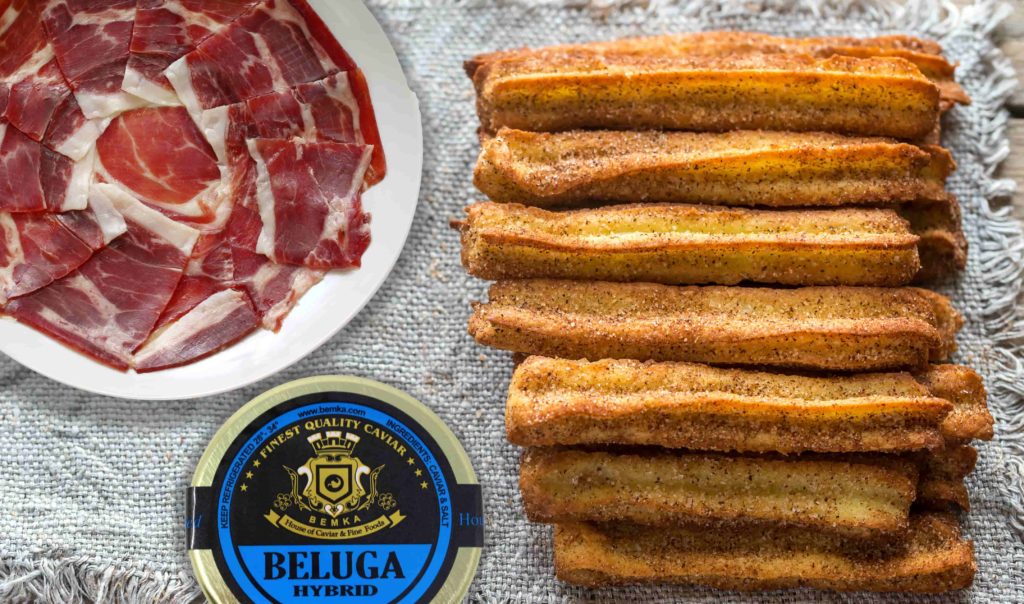 Churros with caviar and Iberico ham:
To prepare this recipe, you need the following ingredients:
-125 g potato powder for mash.
– 125 g flour.
-230 g milk.
– 30 g water
-10 g salt
– 30 g olive oil
– Iberico Ham.
–Caviar.
Let's do it! Here's how to prepare this recipe:
1.Heat water and milk in a pot.
2.Knead ingredients until you have a homogeneous dough and put in a pastry bag with a churrera nozzle.
3.Form 6 cm churros on greaseproof paper and reserve in the freezer. Fry in sunflower oil at 1900 C and drain.
4.Place thin slices of Iberico ham on top of the churros and place caviar quenelle in the center.
To make this recipe and ensure that your guests taste a special delicacy, we recommend Beluga Caviar, one of Russia's most traditional imported Caviar.
 This Caviar is coveted for its creamy flavor, size, and delicate texture.
Likewise, with our Iberico ham, you can complete this recipe given by one of the best chefs in Spain and become the special chef of your home.
If you have to make any of these recipes, congratulations, we have achieved our goal of falling in love with Caviar and the explosion of flavors that you can experience when combining it with other dishes.
At House of Caviar, we offer you a great variety of high-quality Caviar to assure you that you will want to include it in these delicious recipes. We have imported Caviar, meats, and other delicacies to try. We are waiting for you!
Also find more information about caviar by clicking on this link : Kaviaar