Caviar is worldwide known as one of the top delicacies. Eating Caviar is a whole experience of flavors, colors, texture and elegance. Many people doubt trying Caviar because "it's too expensive" but this is a common myth, there are more than 27 species of Caviar available for all budgets. However, this time we won't talk about types of Caviar or how to serve it, this time you'll know a new benefit of this ancient food. 
Caviar is great for your health. It's good for your heart, it has a lot of vitamins and minerals but did you know it can also be good for your skin? Caviar and skin care isn't a new duo. In fact, it's been popping up in products since the Dynasty era but it wasn't until recently  its anti-aging prowess was proved.  A 2012 study showed that, when mixed with an antioxidant, Caviar could boost mitochondrial function as well as strengthen the skin's structure. Some other independent studies have yet to conclusively prove that the proteins and minerals it contains may prevent inflammation and protect against sun damage as well.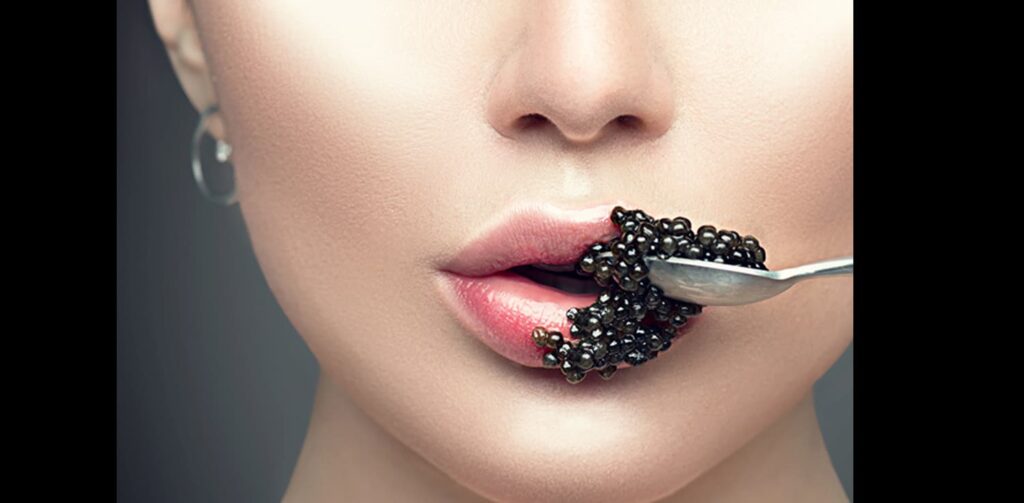 If you're thinking including Caviar in your skincare routine is actually putting the fish eggs in your face, you're wrong! Caviar contains concentrated doses of omega-3 and omega-6 fatty acids that typically make it into products, but rather extracts from the nutrient-rich matrix that surrounds them. 
Caviar contains so many components that make it good for your skin. Some of the one you should know are: 
Phospholipids: substances leading to deep moisturizing, skin rejuvenation and protection. They make the skin elastic, firm, with a velvety texture.

Phosphoproteins and amino acids:  substances that are essential components of collagen, elastin and NMF (Natural Moisturizing Factor). These are essential for the development and integrity of skin tissues.

Trace elements: components essential for the smooth functioning of cells.

Phosphorus:  a high energy component and vital to skin cells.

Metallic elements: potassium, sodium and calcium, ingredients that enhance the skin's luminosity and feed the cells.

O3 fatty acids for skin rejuvenation.

Proteins: these ones offer all of  those elements that make up the collagen fibers, responsible for the firmness and elasticity of the skin.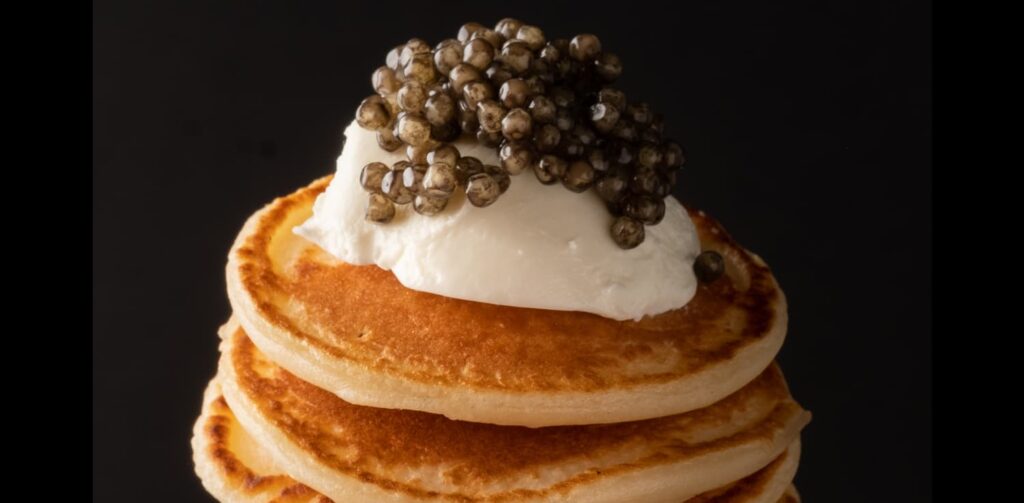 We already know Caviar has a lot of components and properties that are great for your skin, but what's the number one benefit? Anti-aging!  "Caviar extract contains antioxidant properties to protect skin against dangerous UVA and UVB rays," explains dermatologist Michelle Henry, M.D., "This helps to prevent collagen and elastin breakdown." It works wonders on lessening the appearance of wrinkles.
Sturgeon eggs also provide moisture and leave behind a beautiful glow, making skin appear more radiant and youthful, and its hydrating elements such as the fatty acids omega-3 and omega-6, these ones play an important role in the integrity and barrier function of the skin. 
And there's more. The extract of black caviar contains zinc that is not only immune-boosting but great for your skin. Zinc helps protect against oxidation and free-radical damage, as well as support fibroblasts, which is the building block for the extracellular matrix which forms elastin, collagen and other structural fibers which promote youthful skin. Plus, because of its immune properties, zinc is also a great skin healer.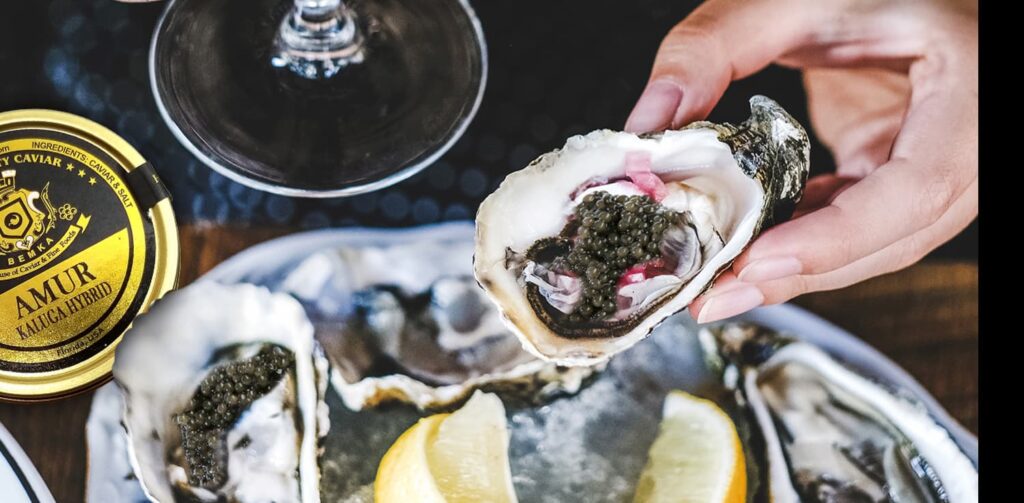 Caviar is good for your hair, too. Caviar extract also provides great anti-aging benefits to your hair, according to experts. The UV protective and moisturizing properties that help improve the texture and quality of the skin also help the hair. Caviar extract will deliver hydration and increase the shine of hair strands so as a result you'll get full, soft, shiny locks.
Hopefully, after all of these reasons you may be wishing to try Caviar and experience all of its benefits. House of Caviar seems like the perfect place to start with. Visit our online store and discover the greatest selection of fine food products such as: 
Foie  Gras

Seafood 

Meats

Specialities 
House of Caviar has everything you need! High quality products just a click away from your home. Visit us and enjoy!