What happens when two of the most exquisite foods get together? Foie Gras and Caviar when on the same dish turns out to be a perfect match. Find out why, how to serve them and where to buy.
Unctuous and luxurious are some of the characteristics that stand out of Foie Gras, a french product that is present on the tables, most of all during special events. Nowadays, Foie Gras is one of the most exquisite and praised delicacies in the world of gastronomy due to its particular characteristics of flavor and texture. This product mixed with Caviar is a perfect match at any table. But, how much do you really know about Foie Gras?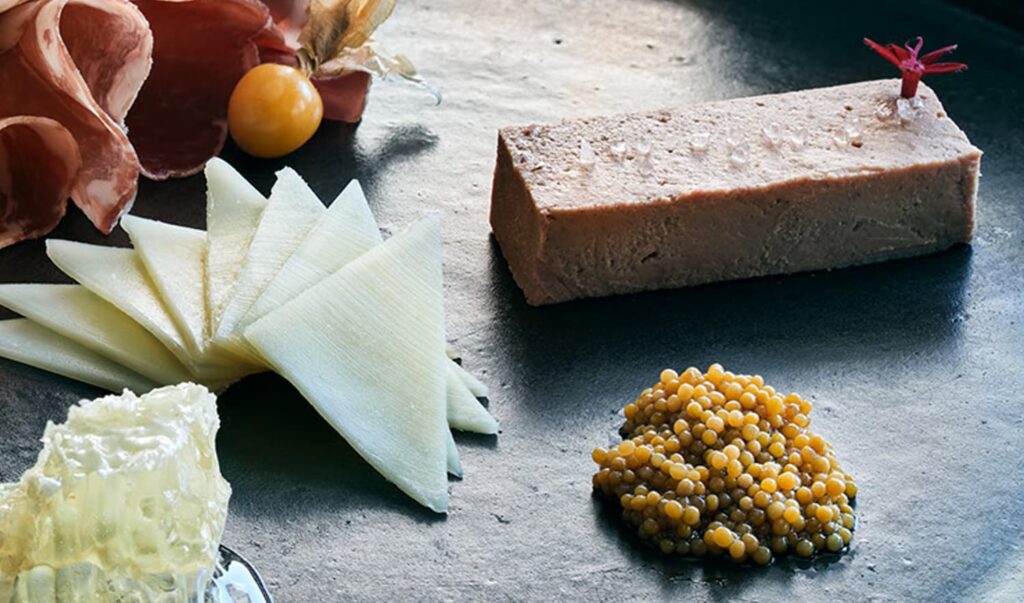 Foie Gras is a food  that can be easily fascinating for anyone who is curious about cooking. Foie Gras is the healthy liver of an adult duck or goose, raised according to tradition and that has been fattened with an abundant diet.Some birds of passage have the ability to store fat to be able to fly long distances. In both goose and duck, this excess lipid is stored in the liver as a complement to peripheral skin storage. Foie Gras was born from the observation of this phenomenon and from a selection of the species.
In addition to its exquisite fame, Foie Gras contains unsaturated fatty acids. Its consumption is recommended in our diet because it has the effect of reducing the rate of bad cholesterol in the blood. Now you know what it is, some of its history and the benefits in our health, we bring you a list of recommendations for serving Foie Gras like an expert!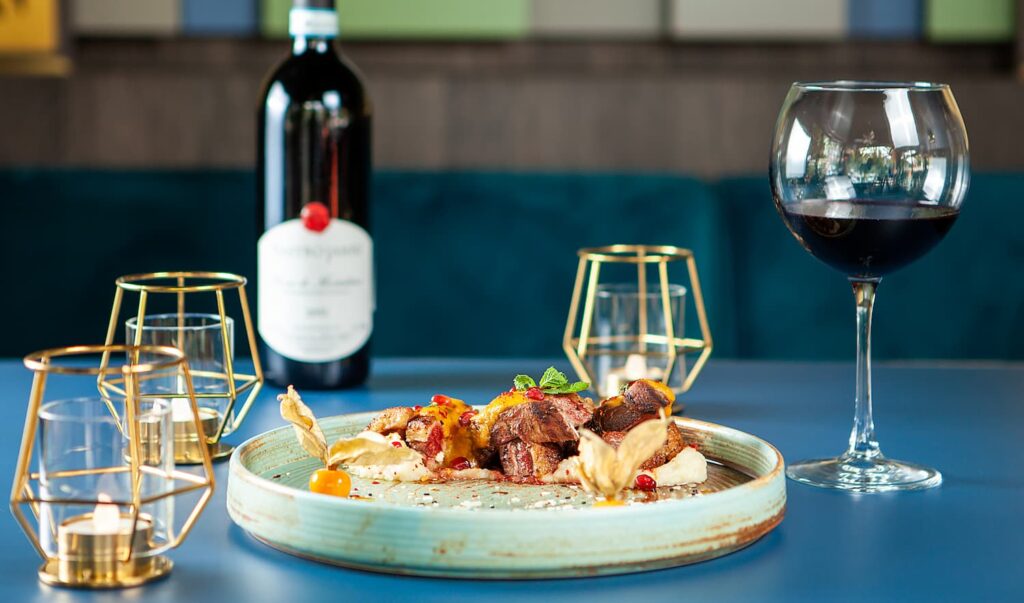 1.To obtain all the subtle perfumes and delicate flavors of Foie Gras, we recommend you to leave it at room temperature for 10 to 20 minutes before tasting it. Being too cold, it loses its aromas as well as its exceptional ability to melt in the mouth like butter.
2.To preserve all the fineness of its texture, the Foie Gras must be sliced at the last moment with the fine blade of a well-sharpened knife, without teeth, passed under hot water. Between each slice, soak the knife blade and pat dry.
3.Foie Gras is highly recommended to be served on previously cooled plates.
This product works as a main dish and also, as an entrance. If you're serving Foie Gras as a leading product we advise serving between 100g to 130g per person and as an entrance, you can serve between 50g to 70g per person. 
Foie Gras combines very well with farmhouse bread, sandwich bread, brioche and canapé crackers. You can also toast them for more flavor. If you like sweet combinations, we recommend serving it with bread containing fruit or nuts. But don't try to spread the Foie Gras, just place it gently on the bread. Fruit makes for an excellent accompaniment to foie gras, whether in a jam or compote. You can serve it with figs, pears, grapes or dates.In terms of beverages, Foie Gras goes very well with sweet wines and  champagne. Now, the question is: How to serve it with Caviar? 
Here are two recipes to try Foie Gras team up with Caviar. Choose your favorite and if you want to keep digging visit websites like Food and Wine, Yummly and Cooking by the New York Times. 
Tartlets with cannelloni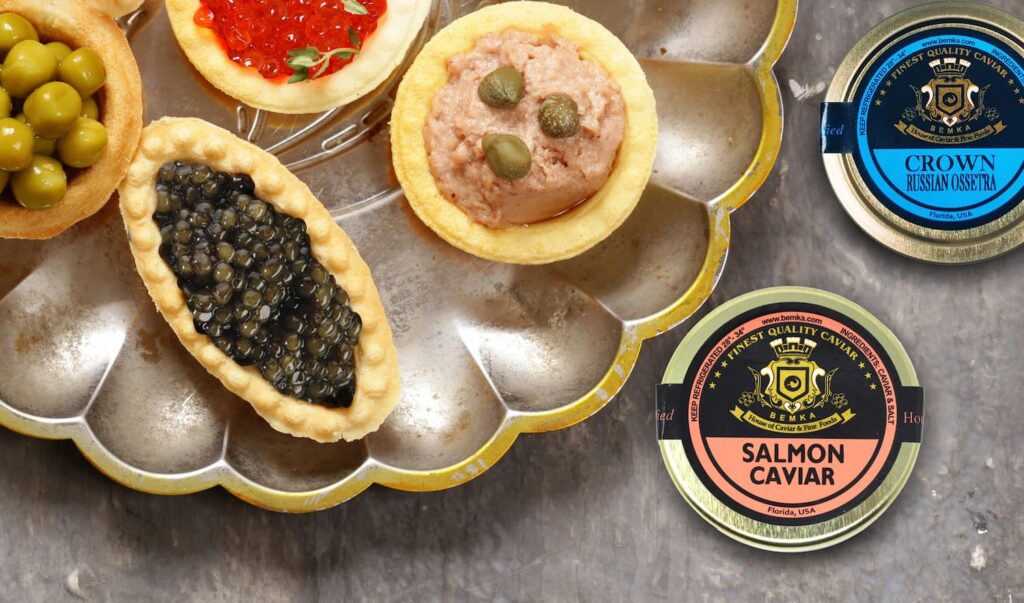 This is a very easy recipe if thinking about serving Foie Gras and Caviar as an appetizer. You will only need the tartlets which you can find at the supermarket. Fill the tartlets with Foie Gras, add  a little mozzarella and bake for a few minutes until the cheese melts. Choose your favorite type of Caviar and put a spoon of it on top. That 's it! 
Pasta with Foie Gras and Truffles
Ingredients:
4 ounces  Foie Gras
1 spoon Caviar
½ cup dry red wine
½ tablespoon unsalted butter or duck fat
2 tablespoons minced shallots
½ cup chicken stock
 Salt and ground black pepper
½ teaspoon dried thyme
½ ounce black truffle
4 ounces pappardelle
Reserve 1 ounce of the Foie Gras and slice it in half. Dice the rest and place in a bowl. Gradually add wine and use a small whisk or fork to blend Foie Gras and wine together until smooth. Set aside. Heat fat in a 12-inch skillet. Add shallots and sauté on medium until soft and barely tinged with brown. Add stock and cook until stock is reduced by half.Remove from heat. Stir in Foie Gras mixture. Heat gently for a couple of minutes, not more than a very low simmer. Season with salt and pepper. Add thyme and truffle juice. Remove from heat and cover to keep warm.
Bring a pot of salted water to a boil, add pasta and cook until al dente, about 5 minutes. Drain well. Transfer pasta to skillet. Place over low heat. Add truffles.Turn pasta to reheat and coat with sauce. Check seasoning. Divide into two warm soup plates and serve with a piece of Caviar on top of each portion.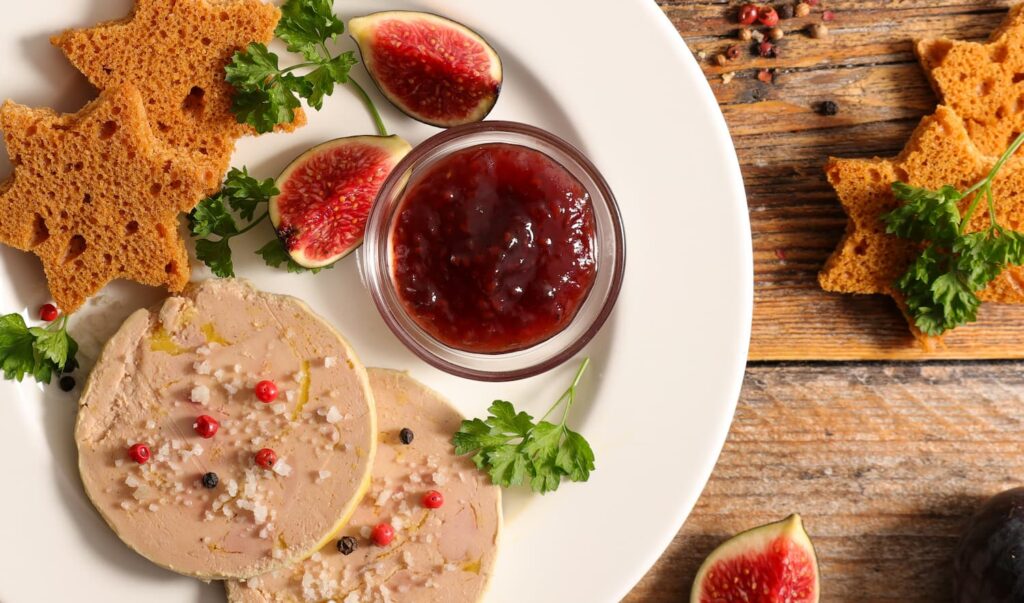 Where to buy Foie Gras and Caviar? Before getting in the kitchen visit House of Caviar and find a great variety of high quality products. Click here to buy Foie Gras whether it is fresh or prepared. You may also check mousses and pates.  Caviar is our specialty so you'll be able to choose from domestic and imported Caviar. We'll be pleased to have you!