Caviar is considered worldwide as a refined delicacy and coveted by gourmets, constituting one of the symbols of the luxury of the most sophisticated traditional gastronomy. Its elegant character is ideal for celebrations, and its high price provided an individual status. However, there is a lot of confusion about Caviar. Due to its high cost, it is a product, which for many, is inaccessible. 
The marketing applies the same name to the fish roe of cheaper species. However, this name should only be carried by sturgeon roe (Beluga, Osetra, Sevruga, Almas, etc.)Today we are pleased to introduce you to the Caviar world through a world classic: Osetra Caviar. Elegant, delicious, affordable, and incomparable Caviar.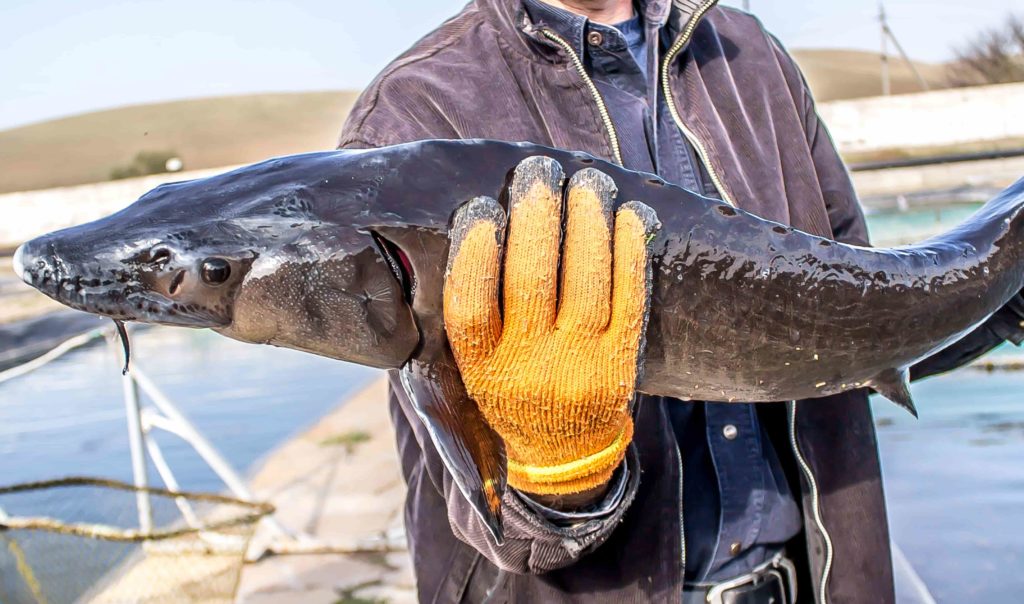 What is?
Osetra caviar, also known as Osetra Caviar, is known to be one of the finest caviar on the planet alongside Beluga Caviar and Sevruga caviar and is believed by some the best caviar in the world.
Osetra ranges from golden to brown and combines with pasta, poultry, and seafood. This type of Caviar is said to have the most incredible variety in flavor, size, and color. These fish roe ranges in color from golden to brown and are known to combine with pasta, poultry, and shellfish.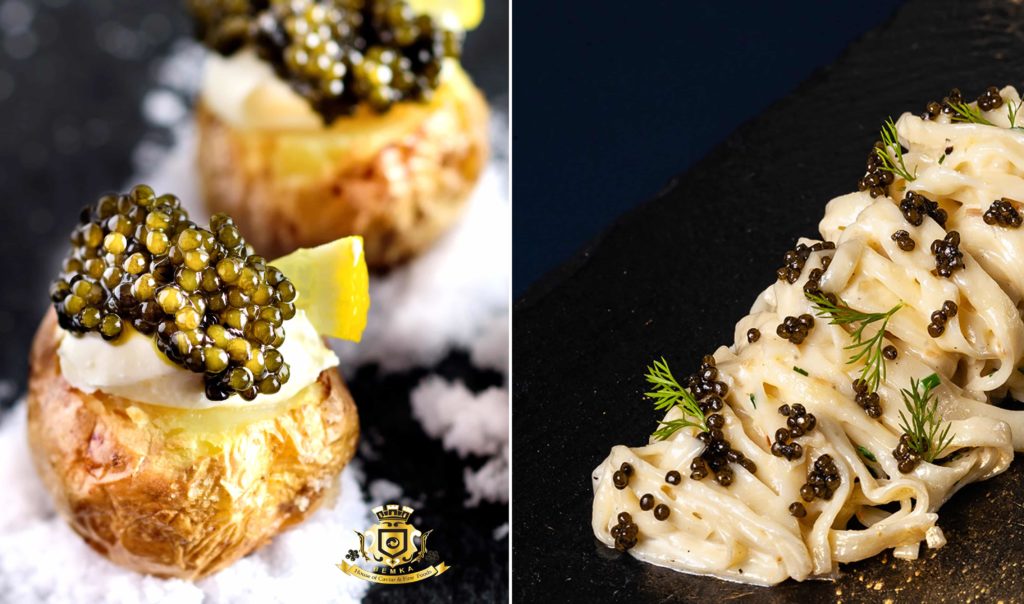 The reported cause of their variety in size, flavor, and color is because Osetra fish are bottom-feeders, so the eggs tailor the flavor of what they eat. Suppose you try to open multiple cans of Osetra Caviar and taste them one by one. In that case, each one will taste, look, and smell different than the other.
Why is it so highly valued?
Initially, the fish from which this type of Caviar comes is found in the Caspian Sea. Osetra is one of the three key sturgeon species from which one of the Best Caviar is traditionally harvested. It is also one of the most valued and admired caviar types, along with Beluga and Sevruga Caviar.
Osetra is known for having a nutty, almost creamy, nutty flavor and a pleasant burst that shares the sea's bold flavors. The eggs generally vary in color from black to dark brown with specks of gold or even white on rare occasions. While Osetra Caviar comes in two grades based on uniformity, size, color, clarity, tenderness, and fragrance, Imperial Caviar only supplies top-tier status 1.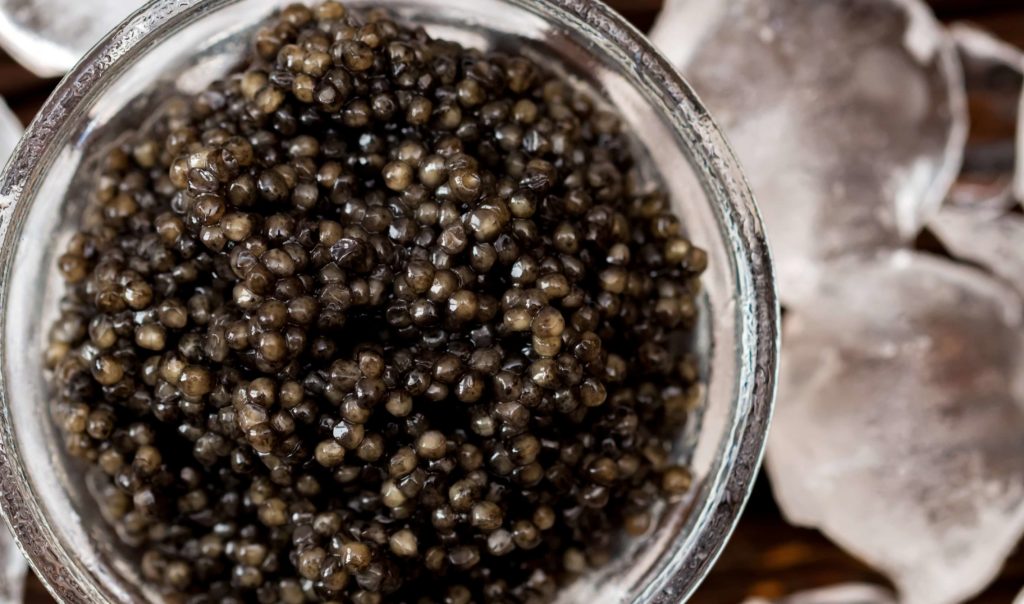 To know why Osetra Caviar is so highly valued, it is essential to see the fish from which the delicious delicacy's eggs come.
Origin:
The Osetra sturgeon is one of the oldest fish breeds globally, dating back to the dinosaurs' time. It is undoubtedly a native of the Caspian Sea. They are one of the prehistoric species of animals whose appearance never changed over time.
Size:
They can grow up to 2 meters and weigh up to 200 kg.
Colour:
This fish's color can vary from brown to dark gray, with a body with bony plates instead of scales.
Age:
Their age of maturity is 12 to 15 years, and they can live up to 60 to 80 years. And even some fish manage to reach 120 years.
Caviar:
Some roe is albino white. The Osetra sturgeon is smaller than the Beluga, and its eggs are firmer compared to the delicate Beluga caviar. The rarest color of Osetra caviar is golden yellow.
How to serve?
Osetra Caviar is the perfect ingredient to add a luxurious touch to a romantic dinner or impress your guests with an exciting gourmet dinner option. Caviar is traditionally served raw as an aperitif accompanied by chopped onion and bread and butter.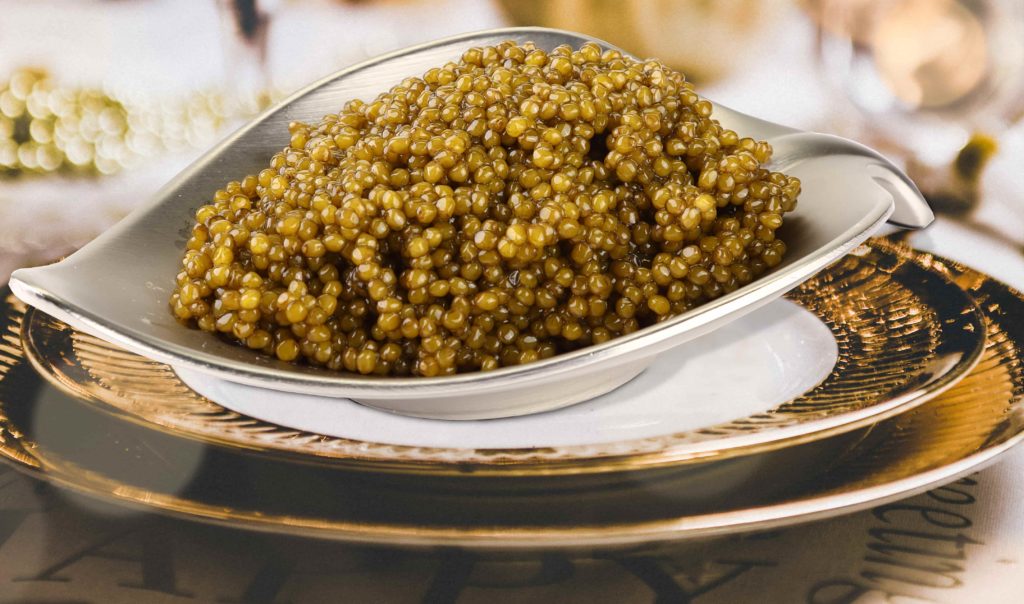 The first thing to do is buy good Osetra Caviar. Can enjoy this Caviar with more foods such as potatoes, meats, and pasta. Chefs around the world use osetra caviar to fill many seafood dishes and even for some meat preparations. It can also serve in salads.
Where to buy it?
Must store Caviar properly, so it is essential to identify the right place to buy it. The recommended storage temperature is 26 to 32 degrees in the coldest part of the refrigerator. If not stored correctly, it can destroy its flavor.
Ordering Caviar online in a trusted and recognized place is the best option to guarantee quality and superior taste directly to the consumer without intermediaries or additional costs.
Most people would not pass up the opportunity to experience this delicacy's taste even once in their life. A person who has tried the exquisite taste of Caviar must consider himself very lucky.
That is why at House of Caviar, we offer you a great variety of Imported Caviar. However, after reading this blog, we imagine you'd like to try our top two picks: Classic Russian Osetra and Imperial Russian Osetra. What are you waiting to try?