Black Truffle? What is that? If you're thinking about chocolate, that's the wrong one. Black Truffles are a symbiotic fungi that grow on the roots of trees in Europe, they're the rarest form of truffle and some of the most exquisite culinary ingredients in the world. 
In ancient times, Truffles were considered a delicacy and a literal gift from the gods. The Greeks believed that truffles first came about when lightning struck a tree and created these delicious ingredients in its roots. Black Truffles can be a little bit high in price and  difficult to locate but they are totally worth it. Truffles have always had the label of luxury.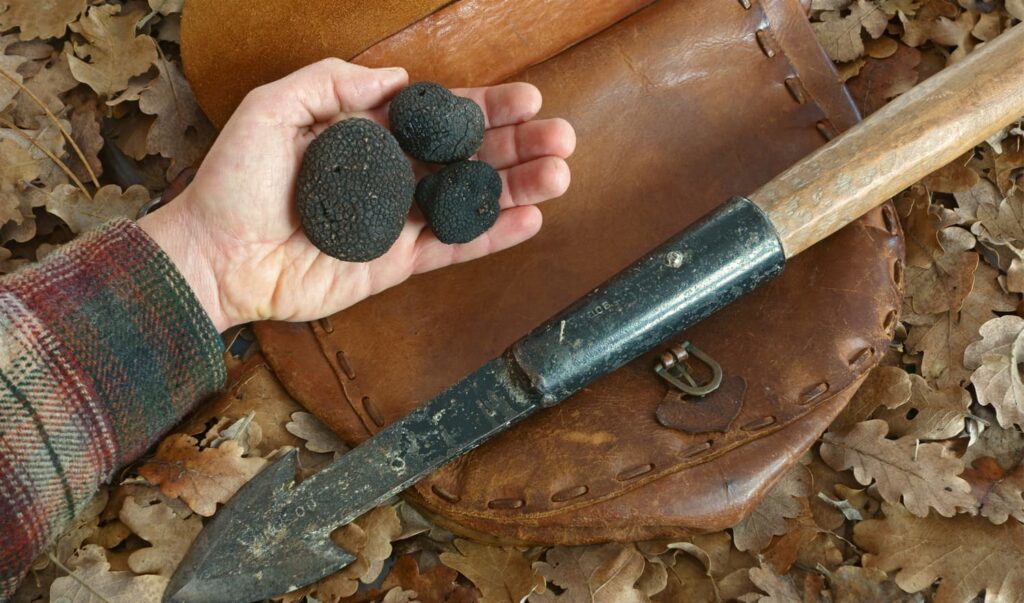 Truffles do grow in nature, but the conditions have to be very specific. They can only be found growing on the roots of certain types of trees, including hazel, oak, beech, and poplar trees, and they require a very particular type of climate in order to thrive. For this reason, it's more likely to find truffles that have been grown by farmers and large-scale companies devoted to producing this ingredient. 
So, how to buy Black Truffles if they're such an exquisite product? You definitely don't want to spend the money on a truffle that isn't good enough quality. When buying Black Truffles remember these simple tips: 
A high quality truffle should be pretty heavy for its size.

If you notice any holes or pits in the truffle, reconsider getting it. 

A

Black

Truffle should smell earthy and a little bit like garlic. If the garlic smell is too strong, the truffle might not be at  its best. 

If possible, ask for the truffle to be scratched. 
Black Truffles are commonly used sliced thinly or grating them and mixing them into food. Aside from this use, there are a few other ways to include the taste of truffles in cooking, for example: Truffle oil, Truffle butter and Truffle cheese. 
At this point you may be wondering how to serve Black Truffles. House Of Caviar wants you to not miss the chance of tasting this amazing delicacy, that's why we're sharing three recipe ideas to try and enjoy. 
Pasta with fresh Black Truffles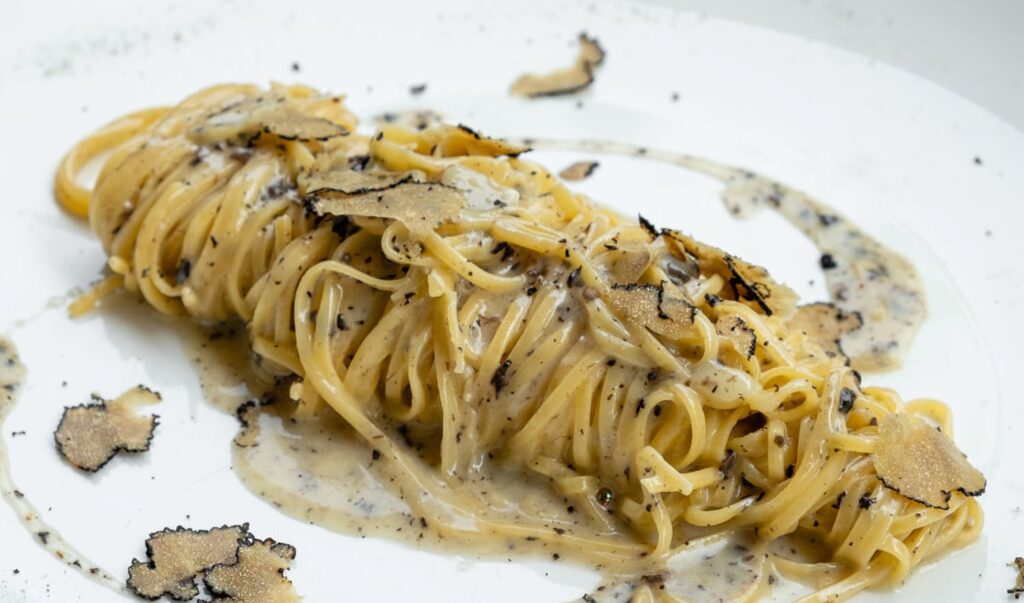 Ingredients
500 g linguine
100 g Parmesan cheese
150 g butter
Pepper
Salt
Grate cheese. Cook pasta in a large pot of salted boiling water until al dente. Meanwhile, melt butter in a large sauté pan. Reserve some of the pasta water before straining. Add cooked pasta to the sauté pan and toss to coat with butter. Add grated cheese and some pasta water to loosen mixture to desired consistency and mix to combine. Season to taste with salt and pepper. Shave BlackTruffle over each bowl at the table and enjoy!
Truffle Grilled Cheese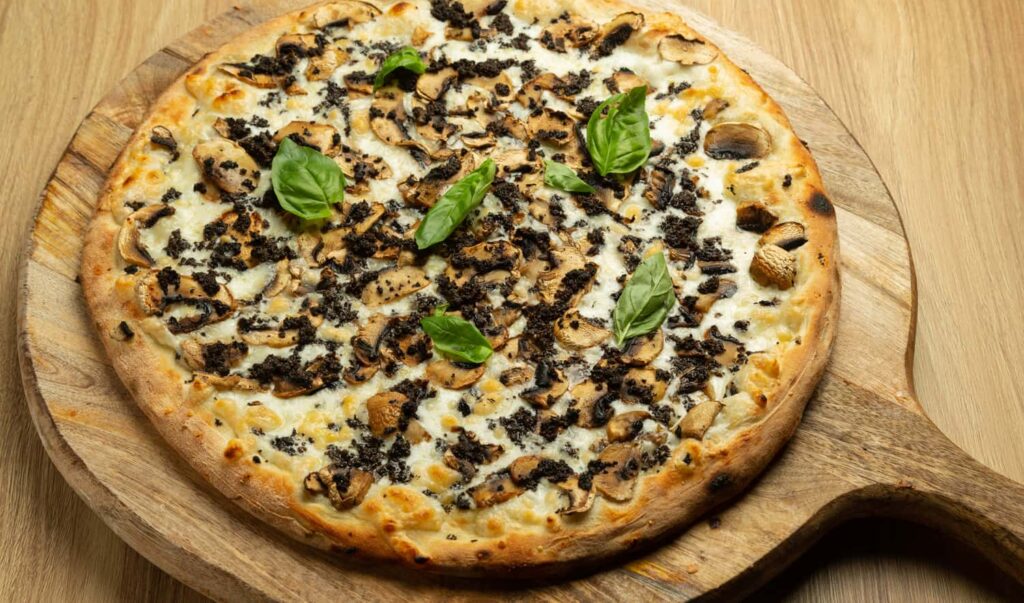 Ingredients
2 slices country loaf or any other bread
1/3 cup grated Gruyere cheese
1/3 cup white cheddar 
1 Black Truffle or 1 teaspoon Truffle oil
2 Tbsp. butter
sea salt
Sprinkle half the grated cheese over 1 piece of bread, use a mandoline or truffle peeler to shave some fresh Black Truffle over it, then top with remaining cheese. Sprinkle it with a little salt, and place the second piece of bread on top. Heat a medium sauté pan over medium-high heat, and spread one tablespoon of butter on the outside of 1 piece of the bread. Place the sandwich, buttered-bread side down, in the pan and cook until golden brown. Spread the second piece of bread with the remaining tablespoon of butter before flipping the sandwich over. Cook on the second side until the bread is crispy and browned and the cheese is melted. Serve immediately.
Black Truffle & Cheese Grits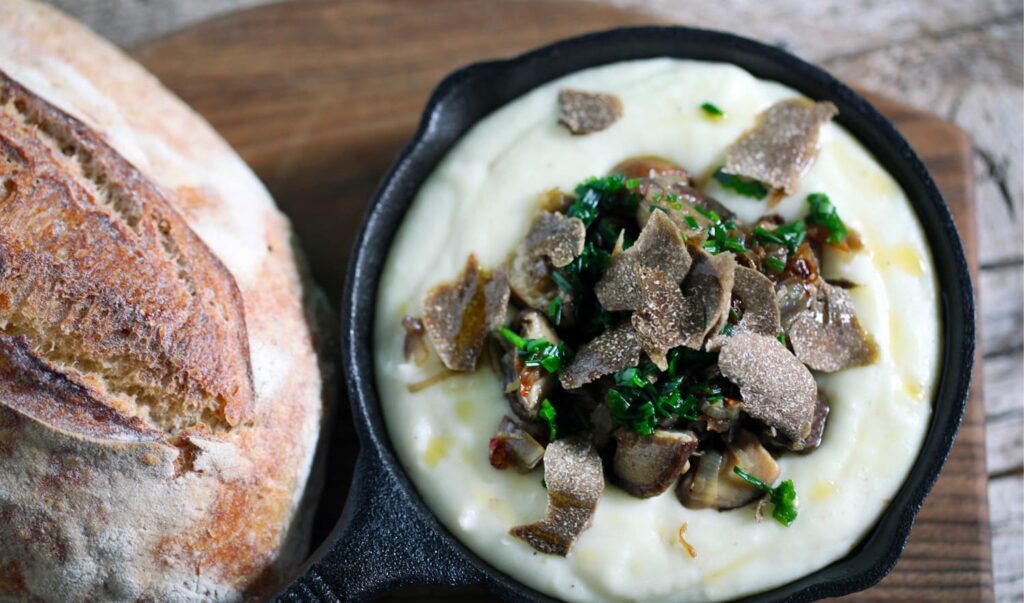 Ingredients 
Tbsp. vinegar
2 eggs
2 grits 
2 oz. asiago cheese 
Salt 
Chives
Bring a pot with about 1.5 inches of water in it to a boil. Add the vinegar and turn down the heat to maintain a gentle simmer. Crack the eggs into individual ramekins, then lower the ramekin straight into the water, tipping it underwater, so the egg gently slides out onto the bottom of the pot. As soon as you see the outside of the eggs turn white, turn the heat off, and let the eggs sit in the hot water until they are the desired doneness. You can test for this by prodding it with a blunt object. When they are cooked, transfer them to a paper towel lined plate. Cook 2 servings of grits in lightly salted water according to the package directions. When the grits are thick and almost done, add the crème fraiche, Black Truffles and cheese, stirring until the cheese is completely melted. Taste it, then add salt and pepper as needed. Plate by putting down a layer of grits, topping with a poached egg, sprinkling a little salt and pepper on top along with some chives, and then shave some more black truffles on top.
Still looking for more inspiration? Check more ideas at Yummly or Food and Wine, you'll surely find what you're looking for. And for high quality Black Truffles, oils and fine foods, House of Caviar is your go-to store. Visit our website and discover the greatest variety of Caviar, seafood, specialties and of course, Truffles! Come and visit, we'll serve you happily.